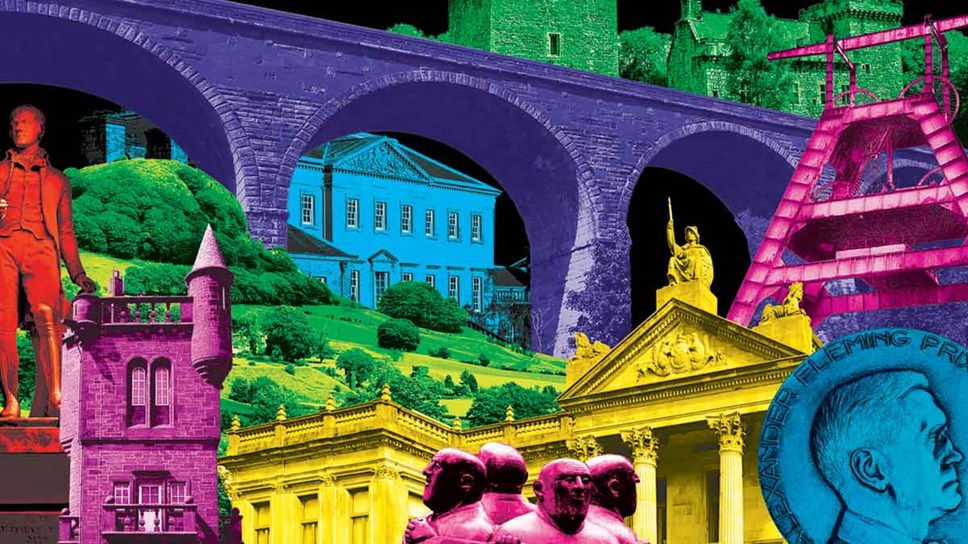 About The Council
East Ayrshire
East Ayrshire is a diverse area covering 490 square miles with a population of 122,440 spread over both urban and rural communities. Kilmarnock is the largest town, with a population of around 44,000. The rest of the population live in smaller communities, ranging from less than a hundred people in some villages and rural areas to around 9,000 in Cumnock, the second largest town. Situated in south west Scotland, East Ayrshire has a varied natural environment, a rich and diverse cultural heritage, a proud industrial history and a range of leisure activities, recreation and hospitality, which attract residents and visitors alike.
Our vision
"East Ayrshire is a place with strong, safe and vibrant communities where everyone has a good quality of life and access to opportunities, choices and high quality services which are sustainable, accessible and meet people's needs."
Our priorities
Our communities sit at the very heart of everything we do and they have helped us shape our priorities for the next three years (2021-24):
Ayrshire Growth Deal and community wealth building
Care for East Ayrshire
Children and young people
Inclusive economic growth
Community wellbeing
Sustainability and the environment
Renewal and transformation
Poverty and equality
COVID-19 pandemic recovery
Who's who in East Ayrshire Council
Chief Officers
| | |
| --- | --- |
| Chief Executive | Eddie Fraser |
| Depute Chief Executive | Richard Grieveson |
| Director of East Ayrshire Council Health and Social Care Partnership | Craig McArthur |
| Head of Finance and ICT | Joe McLachlan |
| Head of Education | Linda McAulay-Griffiths |
| Head of People and Culture | Amanda Lowe |
| Head Economic Growth Development | David McDowall |
| Head of Housing and Communities | Blair Millar |
East Ayrshire has nine multi-member wards, five wards with four members and four wards with three members, giving a total of 32 councillors.
Elected Members
| | |
| --- | --- |
| Leader of the Council | Cllr Douglas Reid |
| Depute Leader of the Council | Cllr Jim McMahon |
| Provost | Cllr Jim Todd |
| Depute Provost | Cllr Claire Leitch |
Portfolio Responsibilities
| | |
| --- | --- |
| Strategic Planning | Cllr Douglas Reid |
| Health and Social Care | Cllr Claire Maitland |
| Human Resources, Equalities and Inclusion | Cllr Neal Ingram |
| Housing, Transport and Communities | Cllr Jim McMahon |
| Education, Children and Young People | Cllr Elaine Cowan |
| Resources and Economy | Cllr Iain Linton |
| Planning, Property and Environment | Cllr Graham Barton |
| Localities and Community Wealth Building | Cllr Drew Filson |
For information about Council meetings and how the Council works, including decisions, elections, wards and the East Ayrshire Community Planning Partnership, please visit About the Council page on our website
Any journalist wishing to contact an elected member should contact the Communications Team in the first instance. Please email: Communications.PR@east-ayrshire.gov.uk