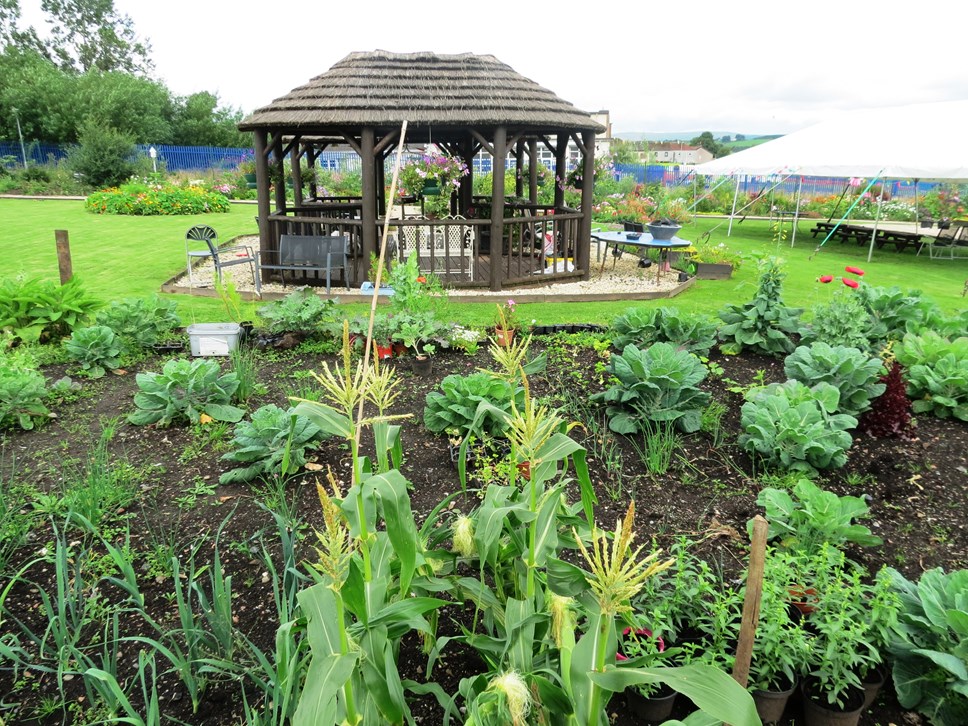 2019 Garden competition winners announced
2019 garden competition winners announced
The winners of the 2019 East Ayrshire garden competition were recognised at a ceremony at the Burns Monument Centre last month.
As ever, the competition was fierce, as residents across all of East Ayrshire's communities competed for the coveted title of Best Garden. And despite the disappointing summer weather, the competition continues to attract a growing number of entries from both regular enthusiasts as well as some new faces.
Now in its 82nd year, the competition was open to anyone living in East Ayrshire with a garden, no matter how big or small, which is maintained by themselves and not a professional gardener. The competition is judged across four housing areas:
Cumnock and Doon Valley
Irvine Valley and Ballochmyle
Kilmarnock Central and South
North West Kilmarnock
This year the Best Overall Garden award went to two winners, Mr Paton and Mr Johnstone, both Galston residents.In addition to all the neighbourhood winners, 87 commended/ highly commended certificates were issued. Sorn Village took the Cleaner, Greener, Most vibrant village Award; Netherthird Community Garden was hailed Cleaner, Greener Most Vibrant Community and Afton Court scooped the Award for Cleaner, Greener Most Vibrant Street.
Bob McCulloch, Head of Housing and Communities at East Ayrshire Council, praised the efforts of all the entrants. He said: "Every year our residents work hard to brighten up our streets and our communities with some of the most outstanding floral and garden displays, and this year was no exception, despite the poor weather conditions.
Congratulations to every one of you."
Full winners list:
BEST COUNCIL GARDEN NORTHWEST KILMARNOCK
ABIE PATON MEMORIAL AWARD
Mrs McClue
RUNNER UP COUNCIL GARDEN NORTHWEST KILMARNOCK
MR Pilkgavis
BEST PRIVATE GARDEN NORTHWEST KILMARNOCK
LAND ENGINEERING CUP
Mr Conning, Stewarton
RUNNER UP PRIVATE GARDEN NORTHWEST KILMARNOCK
Ms Sim
BEST COUNCIL GARDEN KILMARNOCK CENTRAL & SOUTH
GEMMELLS NURSERIES CUP
Ms Dodds
RUNNER UP COUNCIL GARDEN KILMARNOCK CENTRAL & SOUTH
Mrs Orr
BEST PRIVATE GARDEN KILMARNOCK CENTRAL & SOUTH
CBC CUP
Mr Bircham
JOINT RUNNERS UP PRIVATE KILMARNOCK CENTRAL & SOUTH
Mr Lang, Mr Gray
BEST COUNCIL GARDEN IRVINE VALLEY & BALLOCHMYLE
FEDERATION CUP
Mr Paton, Galston
JOINT RUNNERS UP COUNCIL IRVINE VALLEY & BALLOCHMYLE
Mrs Rowney, Galston and Mr Muir, Hurlford
BEST PRIVATE GARDEN IRVINE VALLEY & BALLOCHMYLE
DAILY RECORD CUP
Mr Johnstone, Galston
RUNNER UP PRIVATE IRVINE VALLEY & BALLOCHMYLE
Mr Mitchell, Galston
BEST COUNCIL GARDEN CUMNOCK & DOON VALLEY
EAST AYRSHIRE CUP
Mr Robertson, New Cumnock
RUNNER UP COUNCIL CUMNOCK & DOON VALLEY
Mr McMinn, Auchinleck
BEST PRIVATE GARDEN IRVINE VALLEY & BALLOCHMYLE
ISS WATERERS CUP
Mr Hogg, Cumnock
RUNNER UP PRIVATE CUMNOCK & DOON VALLEY
Mrs Weir, Muirkirk
BEST VEGETABLE GARDEN
Mr Lindsay, Patna
BEST HANGING BASKETS & PLANTERS
Mr Laurie, Kilmarnock
BEST NEWCOMER
Mr & Mrs Mrugala, Darvel
SPECIAL ACHIEVEMENT AWARD
Mrs Meechan, Kilmarnock
CLEANER, GREENER MOST VIBRANT VILLAGE
Sorn
CLEANER, GREENER MOST VIBRANT COMMUNITY
Netherthird Community Garden
CLEANER, GREENER MOST VIBRANT STREET
Afton Court, New Cumnock
OVERALL WINNER COUNCIL
Mr Paton, Galston
OVERALL WINNER PRIVATE
Mr Johnstone, Galston