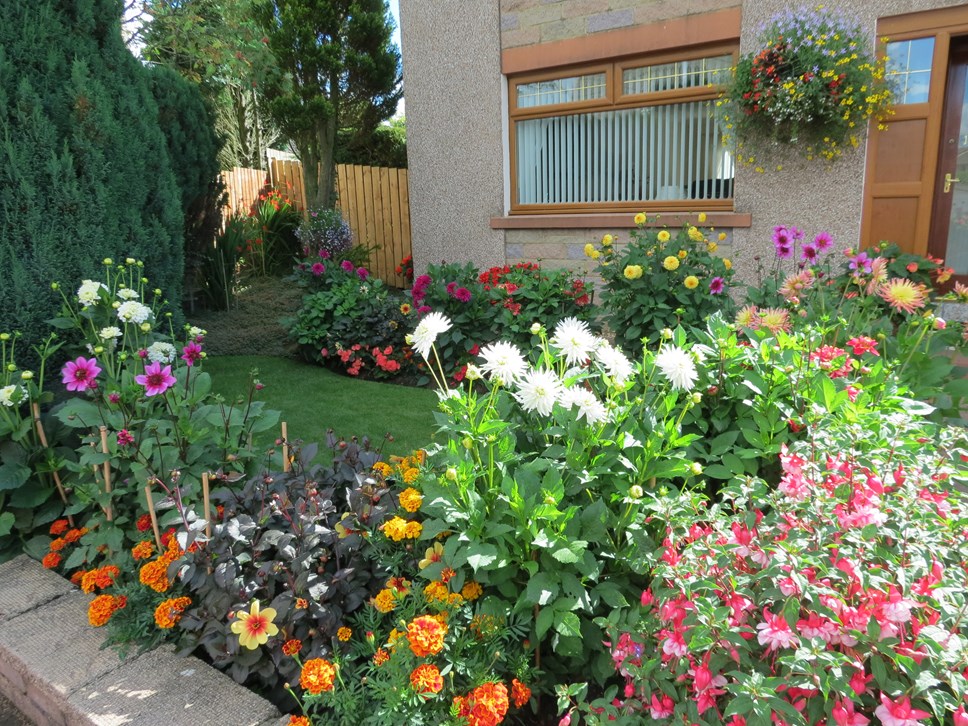 Annual garden competition for East Ayrshire residents
Green fingered gardeners across East Ayrshire are invited to enter the Council's annual garden competition, which is in its 82nd year.
The competition is open to anyone living in East Ayrshire with a garden, no matter how big or small. The only rule is that you must maintain the garden yourself and not employ a professional gardener.
Gardeners can nominate their own gardens or you can nominate a garden that you think is blooming marvellous. That could be a neighbour, a friend or a family member's garden. You can fill in the online nomination form, request an application form by calling 01563 576747 or visit any of our customer service centres.
The deadline for nominations is Friday 26 July.
The competition is judged across four housing areas:
Cumnock and Doon Valley
Irvine Valley and Ballochmyle
Kilmarnock Central and South
North West Kilmarnock
And there are prizes and trophies up for grabs in the following categories:
Best Council garden
Best private garden
Best planters or hanging baskets
Best vegetable garden
Best newcomer
Special achievement award
Overall winner
You can also nominate a street, a town or a village that has improved significantly and become a more vibrant place to live and visit for a:
Clean, Green, Vibrant Street award
Clean, Green, Vibrant Town/Village award
Judging is weather dependent but normally takes place during the last week in July. All entrants will be informed of the exact judging date by letter.