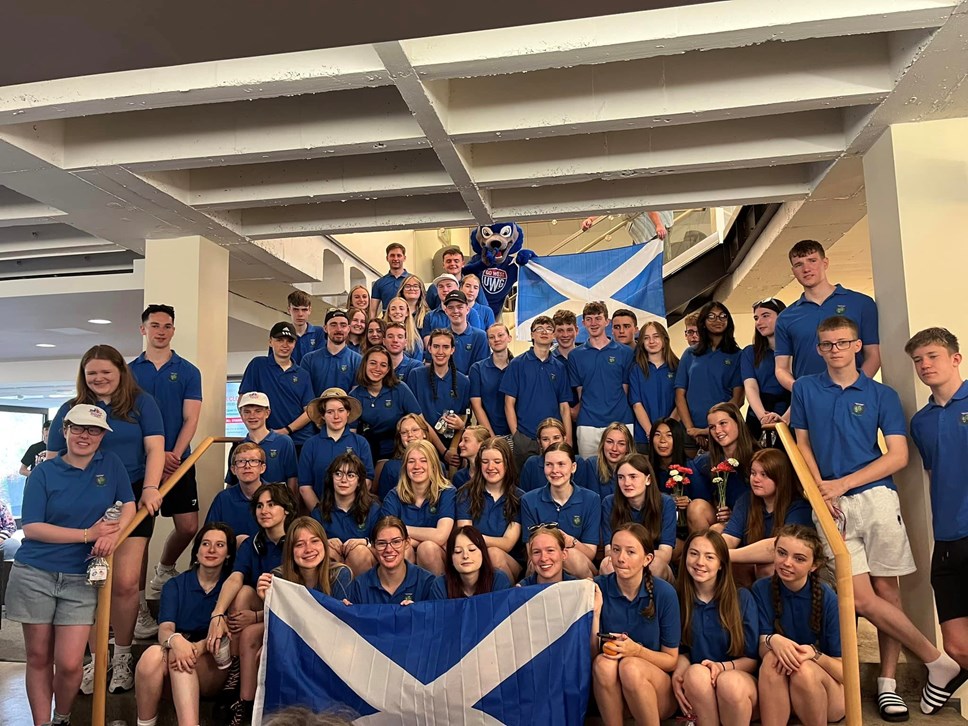 Ayrshire Fiddle Orchestra walking in Memphis on US Tour
Ayrshire Fiddle Orchestra touched down in the land of the Delta Blues as part of their USA Southern States Tour that took place earlier this summer.
Nine young musicians from East Ayrshire – Heather, Stuart and Thomas from Kilmarnock Academy; Melissa, Tara, Katy and Thomas from Grange Academy and Kirsty and Matthew from The Robert Burns Academy - and three music instructors- Julie Carrie, Kathleen Terras and Ellen Martin - were part of the orchestra that saw 55 young musicians tour the Southern States.
They set down in Atlanta, after 20 hours of travelling, and were welcomed by the State representative before visiting the UK Consul General's Residence for lunch and a small performance, which was very well received. The orchestra then travelled to Newnan, Ayr's twin town, for a sold-out concert and a very warm and generous welcome from their hosts, particularly Bette Hickman – principal owner of Young Artists in Georgia and an Executive Director of Global Achievers.
From Newnan, they travelled to Memphis where they were invited to play at Gracelands. This was an incredibly rare opportunity and the whole orchestra received special Elvis badges to prove they had indeed played at his former home. The tour ended with a performance at the MATCH theatre in Houston.
It wasn't all music however, the young people managed some sightseeing too. They visited the Civil Rights Museum in Memphis, went alligator hunting in New Orleans, travelled part of the Mississippi by riverboat, where they held an impromptu ceilidh and visited NASA.
Councillor Elaine Cowan, Spokesperson for Education, and Children and Young People said: "Ayrshire Fiddle Orchestra's (AFO) 14 day tour of the South States of America was the most wonderful experience for our young people. I actually can't believe how much they packed into the 14 days from concerts to sightseeing to socialising with their American peers.
"Keeping the traditional music of Scotland alive is so important for our culture and our heritage. The AFO provides the opportunity for our young people to learn and to shine at home and abroad, and I would like to thank Julie Carrie from our Music Service and her team, for all they do for our young people. It must have been exhausting, but definitely worth it!"