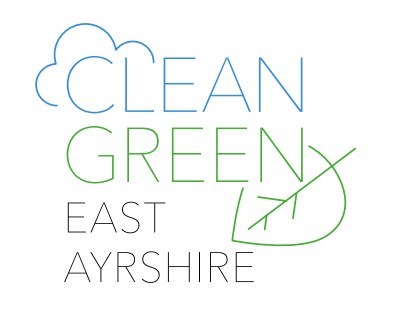 Cabinet approves development of Ayrshire Energy Masterplan
At a time when climate change is at the forefront of all our minds, East Ayrshire has strengthened its commitment to achieving ambitious UK100 Net Zero targets with the approval of a share in the funding of a new pan Ayrshire Energy Masterplan.
Cabinet today agreed to commit £30k towards a joint fund of £90k provided by all three Ayrshire Councils. Together with £40k from Scottish Enterprise, and a £20k contribution from the University of the West of Scotland (UWS), the total funding for the innovative project now stands at £150k.
The Ayrshire Energy Masterplan will serve as a catalyst for investment in energy infrastructure, including power, heat and transport, and will use new clean technologies and solutions to stimulate economic growth, community wealth building and resilience in the face of climate change.
Councillor Claire Leitch, cabinet member for Children and Young People, Net Zero, Environment and Climate Change, Equalities and Inclusion, East Ayrshire Council welcomed the approval saying: "We're delighted to add our support to this masterplan. As a region, Ayrshire has strong ambitions to reach Net Zero for the good of all who live work and visit here. The Regional Economic Partnership set up the Clean Growth Workstream in 2020 to harness the knowledge, expertise and insights of its members to deliver on these ambitions.
"Working together, setting up and funding the Ayrshire Energy Masterplan will give us a clear pathway to help us transform the way we harness, use and connect renewable resources in the most cost effective way. It will allow us to face the challenges ahead with a holistic approach to decarbonising systems in Ayrshire while supporting the Ayrshire Growth Deal projects for the benefit of all our communities"
The overall objective of the energy masterplan is to present a pathway to net zero that maximises socio-economic benefits for Ayrshire. Now that the funding is in place, the exact scope of the AEM can be determined, it will include:
An assessment of energy demand
Identification of energy sources
Development of a strategic energy vision for Ayrshire which links to each Council's strategic climate action plan
Techno-economic evaluation of options
Planning, scenario modelling, and reporting of proposed technical solutions
Socio-economic impact modelling of options to identify opportunities for investment, business growth, skills and supply chain development at the regional level.
You can read the full council report here
In the past month, East Ayrshire Council has taken decisive steps in confirming its commitment to tackling climate change with:
To get regular email updates on East Ayrshire's climate change progress, sign up with our StayConnected service and select Clean Green Climate Change.