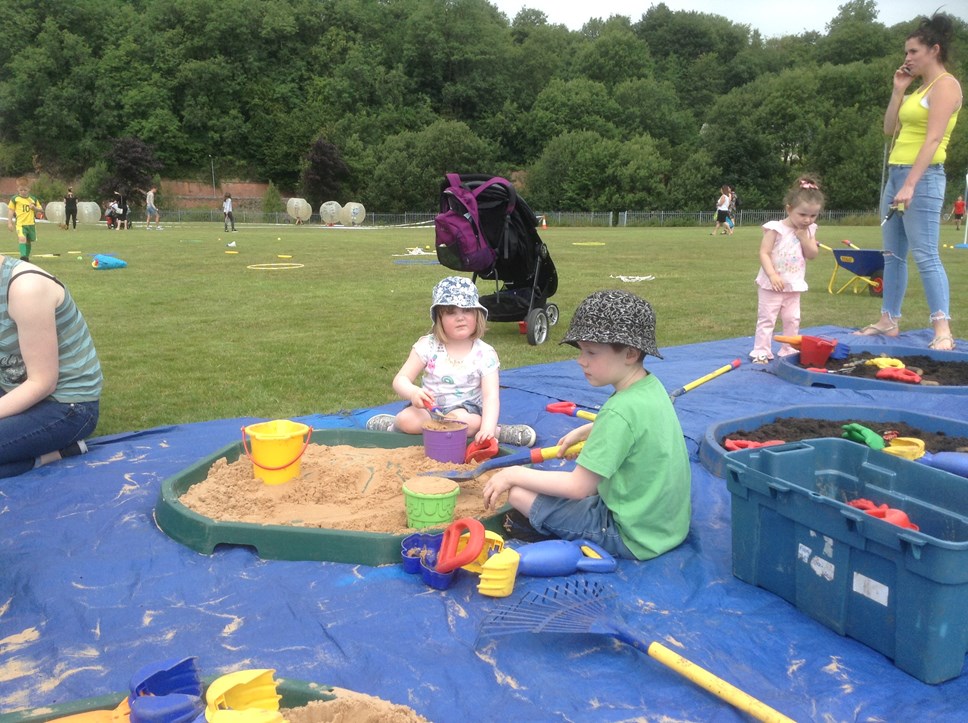 Catrine had a Field Day
The community of Catrine came together recently at Riverside Park to celebrate their local open space that is one of six Fields in Trust protected sites in East Ayrshire.
Over 300 families took part in the free event organised by the Play & Early Intervention team from Vibrant Communities.
The children and young people loved the slip 'n' slide water slide, getting crafty with arts activities, den building, having fun with the mud, sand and water play and keeping active in the sports area.
Thanks go to Catrine Thistle Football Club who worked in partnership with the Play & Early Intervention team to make this such a successful event and to KG Star Dance Group and McRobert's Taekwondo who gave wonderful performances and displays.
Thanks also go to EA Community Play Forum for delivering the arts and crafts activities and to the Scouts for the delicious marshmallow toasting.