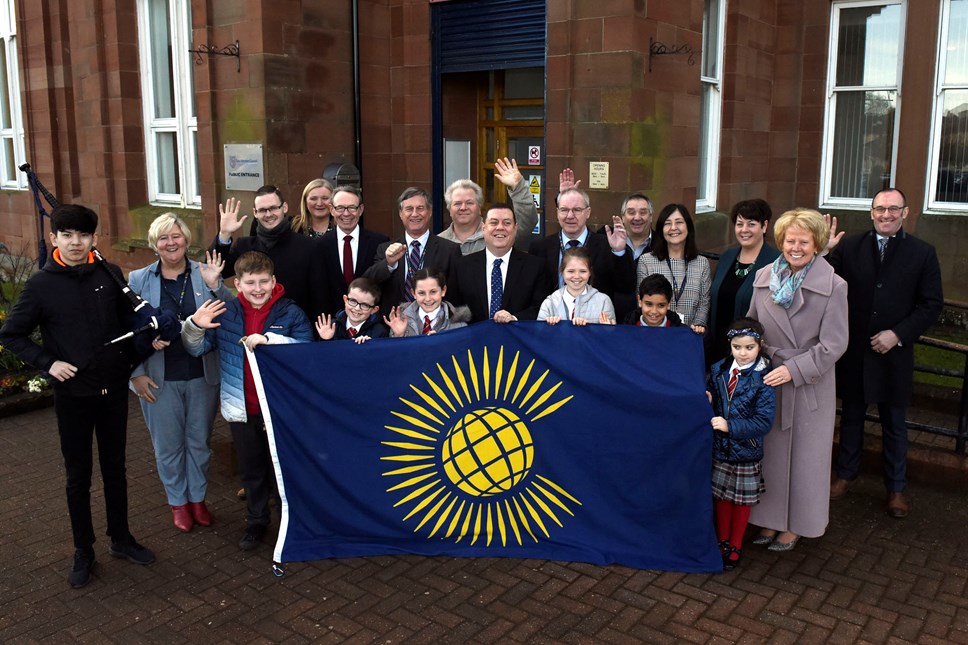 Celebrating Commonwealth Day
From Jamaica to East Ayrshire, local authorities, community groups and charities have marked Commonwealth Day by taking part in the largest ever, single raising of the Commonwealth flag.
This is the fifth year that 'Fly a Flag for the Commonwealth' has been held throughout the British Isles and Commonwealth countries and around 1000 flags were raised at 10am local time on 11 March.
This year's theme was 'A Connected Commonwealth', which has particular significance since 2019 is the 70th anniversary of the 1949 London Declaration which brought into being the Commonwealth we know today - a family of nations 'freely co-operating in the pursuit of peace, liberty and progress'.
Pupils from St Andrew's Primary helped Councillor Douglas Reid, Leader of the Council, to raise the Commonwealth flag, and P7 pupils Thomas Ridout and Orla Duff read out the Commonwealth Affirmation.