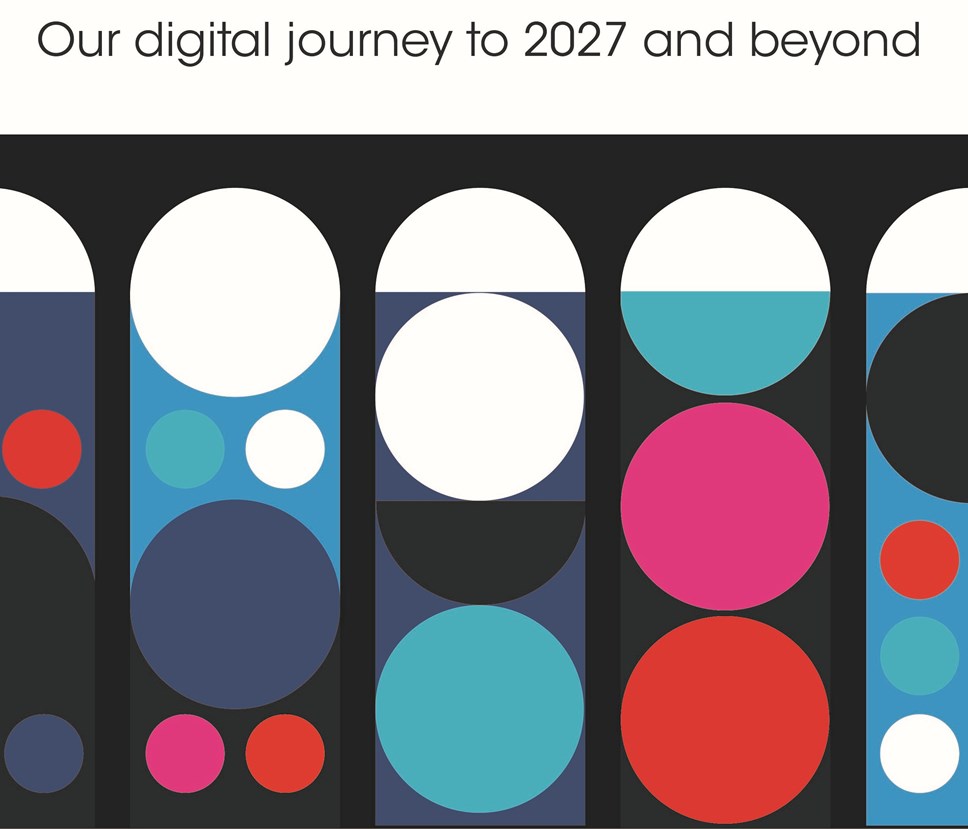 Corporate strategic framework gains Council approval
East Ayrshire councillors recently approved a suite of strategic reports as part of a five year corporate framework which will ensure the Council is well equipped to deliver the best possible outcomes for local communities, with a clear focus on good governance and continuous improvement.
The Council's Financial, Digital and Workforce strategies were presented to Full Council on Thursday 27 October alongside the Strategic Plan Action Plan, as part of the overall corporate strategic framework.
The Medium Term Financial Strategy sets out the financial resources that are available to deliver the corporate priorities and outlines how the Council would mitigate against any future financial challenges that may adversely affect the achievement of these priorities.
The current financial outlook is volatile and uncertain, but the Financial Strategy will enable the Council to plan for longer term financial issues by providing advance notice of pressures arising from grant funding variations, service demand changes; UK and Scottish Government policy intentions and population and demographic changes.
The Digital Strategy sets out the Council's plans for innovation as it seeks to maximise the use of digital technologies to improve services and outcomes for its workforce, local businesses and local communities.
The Workforce Strategy explains how the Council's workforce will support the delivery of the Council's ambitions, within the financial resources available. The Council has older workforce, with 51% of employees aged 45 and over and this Strategy confirms the Council's commitment to develop a younger workforce and expand the current apprenticeship programme as well as exploring future career pathways for existing employees. The report also recognises the resilience and flexibility of the workforce during the Pandemic, and acknowledges progress in respect of flexible working and employee wellbeing.
Councillor Douglas Reid, Leader of East Ayrshire Council, with responsibility for COVID Recovery, Strategic Planning, Community Wealth Building and Regeneration welcomed these reports.
He said: "We want the best for the people of East Ayrshire and we are committed to working with our communities and our partners to deliver services that make a real difference.
"But we are living in exceptional times; Covid-19 hit our communities hard and this has been compounded by the recent Cost of Living crisis. Our communities look to the Council in times of need so it's vital that we are in a position to respond promptly and proactively to the changes and challenges that lie ahead.
"Our Strategic Plan, underpinned by our Financial, Workforce and Digital Strategies, will ensure that we remain focussed on reducing inequality, supporting economic growth, improving health and wellbeing, delivering on our net zero ambitions and providing support for those who need it the most.
"The financial outlook is particularly challenging, with a potential budget gap of £39.5million through to 2027. But our strong track record of delivering financially sustainable services will stand us in good stead in the months ahead.
"Our workforce is our greatest asset and we benefit greatly from the dedication, skills and diversity of a workforce which is focused on working together to achieve the aims of the Council and those of our community planning partners. This strategy will help us fulfil our commitment to developing a younger workforce as well as supporting existing staff with new career opportunities and developing their potential.
"The COVID pandemic meant that we had to rely more on digital solutions. It also highlighted, however, the importance of digital inclusion and reducing inequalities to ensure we leave no-one behind in this fast-paced digital world. Our new Digital Strategy will ensure the Council keeps pace with these advancements and deploys them to maximum advantage to support our workforce and our communities.
"The Strategic Framework approved by Council today will ensure that our policies are aligned, will support the future sustainability of our services and minimise any risk to the Council.
"We will continue to work with partners and communities, to drive innovation and improvement and to build on our strong track record of transformation, investment and community power to make the changes we need to see."