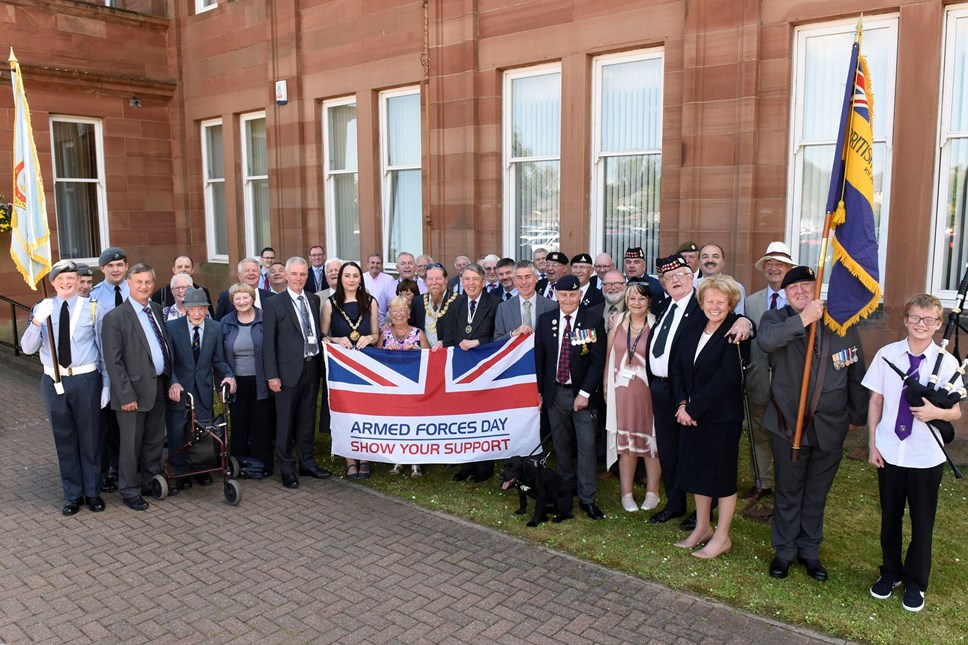 Council flies the flag for Armed Forces Day
Members of the armed forces gathered at Council Headquarters in Kilmarnock this week to pay tribute to the contribution made by all those who serve or have served in Her Majesty's Armed Forces.
A specially designed flag was raised as part of a universal show of support to mark Armed Forces Day, which is being officially celebrated on Saturday 29 June. Armed Forces Day flags are also being flown where British servicemen and women are serving overseas.
Provost Jim Todd said: "I was honoured to welcome serving personnel, veterans and cadet forces to Council headquarters to mark Armed Forces Day and to have the opportunity to show our support and recognition. Each and every one of us greatly appreciates the outstanding contribution made to our society by the Armed Forces. The challenges they face and the roles they play are made a little bit easier when they know that their communities back home are proud of them and wish them well."
ends