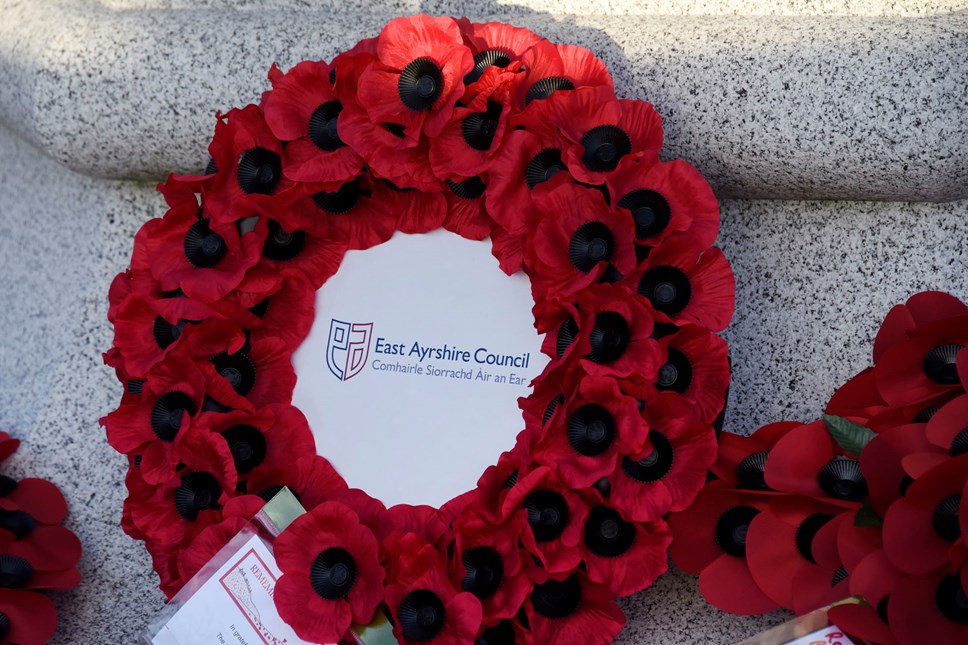 Council preparations under way for special Remembrance Day
East Ayrshire Council is well under way with its preparations to mark Remembrance Day and the 100th anniversary of the end of Word War 1.
A garden of remembrance at Holehouse Road in Kilmarnock is due to be completed at the start of November which will incorporate sensory planting, lighting and World War 1 commemorative benches. The centrepiece of the garden will be a themed poem by Scots national poet Jackie Kay that has been formed into a piece of specially commissioned artwork.
In a show of real community spirit, people all across East Ayrshire have been busy crocheting and knitting hundreds of woollen poppies which will be formed into a large banner for Remembrance Day. This will then be displayed at the Dick Institute for people to come and see.
The Council's Outdoor Services team has also been hard at work making 100 ceramic poppies which will be displayed at the Cenotaph, and elected members of the Council will be laying wreaths there containing 100 poppies.
Provost Jim Todd said: "This is going to be a very special Remembrance Day and one that we want to mark in many different ways. I'd like to thank every single person who has taken the time to knit poppies for the banner which our Textiles Team is currently working on, and we can't wait to see it when it's finished.
"With the opening of the remembrance garden and the display of the ceramic poppies and banner, we hope to provide a fitting tribute to all of those who gave their lives in World War 1 and to those who lost their loved ones."