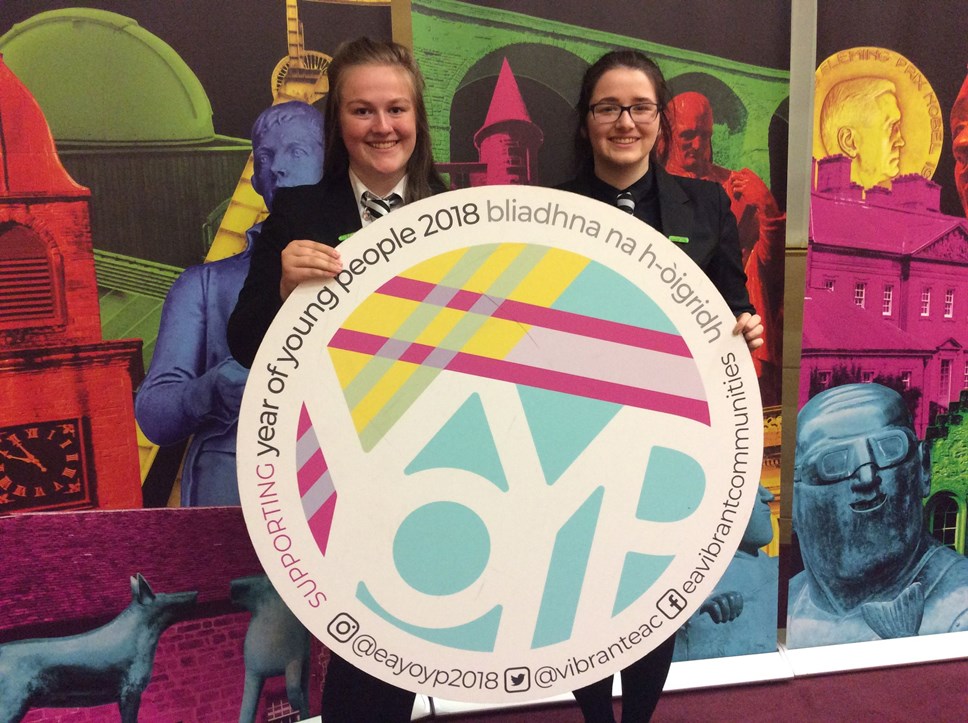 Council shares first joint cabinet with young people
Young people from across East Ayrshire came to Council HQ this week to take part in the first ever joint meeting of Cabinet and Children and Young People's Cabinet.
The Young People's Cabinet is made up of school pupils, Modern Apprentices, young carers, looked after young people and other young people from local communities. Topics discussed at the meeting included Brexit and how it affects our young people and the wider community; bringing development to our communities through, for example, skate parks; public transport links and helping our young people to succeed.
The meeting was held as part of the Council's Year of Young People celebrations and was hailed a great success by both the young people and Chief Officers of the Council.
Depute Provost and Children's Champion Claire Leitch said: "What was really amazing about this meeting was being able to see Chief Officers and young people sitting as a collective and sharing good ideas and good practice, then collating it all in a way that everyone could understand in order to try to make a difference in East Ayrshire."
Councillor Douglas Reid, Leader of the Council and Chair of Cabinet said: "It was fantastic to welcome the Young People's Cabinet to this joint meeting and to get their perspective on issues that are important to them. I hope they've taken a lot away from the meeting as I know myself, my fellow Elected Members and our Chief Officers have. We look forward to working closely with the Young People's Cabinet in the future and to the joint Cabinet becoming an annual event."
ends
Notes to editors
Photo Caption: Hannah Shankland and Bronwyn Alexander from Cumnock Academy at the joint meeting.