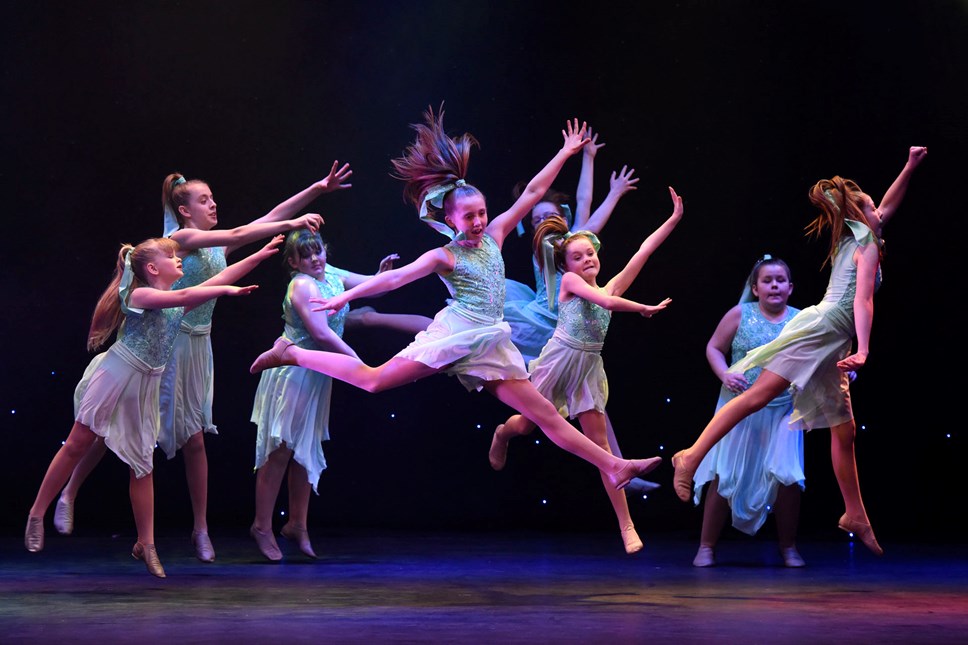 Dancefest 2019
Dance lovers in East Ayrshire have once again been treated to a spectacular extravaganza of the very best of dance from over 30 local schools, community groups and private dance schools.
They took part in Dancefest 2019, held over three nights at Kilmarnock's Grand Hall and Palace Theatre and played to a packed house each night.
Now in its ninth year, Dancefest has grown year on year grown to be the premier schools dance event in East Ayrshire – and this year saw some 700 young people taking part, from primary, secondary, Special Educational Needs and private dance schools, with community dance groups also well represented.
It featured a wide range of different dance styles and musical tastes, including theatre, ballet, street, jazz, jive, hip-hop, Indian, parkour and freestyle.
Joanne Allison and Zara Smith from East Ayrshire Council's Creative Minds Team produced the show and Zara said: "An incredible amount of hard work, determination and a lot of time has gone into each and every performance, on stage and in many, many rehearsals. Joanne said "It's been a fantastic success and I would like to thank absolutely everyone who has supported us, and contributed their time and effort to Dancefest 2019. We're already looking ahead to 2020!"
Fiona Campbell, East Ayrshire Council's Cabinet Member for Skills and Learning said: "The positive feedback from last year's Dancefest was incredible and I wondered if it could be topped this year, but the pupils and organisers have certainly managed to do that as this year's show was truly something special.
"The performances not only recognise the talents of the young performers and the dedication of their teachers, but also reflect the ongoing and much appreciated support and encouragement from parents, family members and carers."
Linda McAulay-Griffiths, East Ayrshire Council's Head of Education added: "The show was just fantastic from start to finish."Within all our schools, we place particular value on the wider personal, health and wellbeing and educational aspects of participation in dance. The enhancement of self-esteem and self-confidence, along with the development of team-building and respect for others, all contribute greatly to ensuring that young people have the very best opportunity to realise their maximum potential and achieve their goals.

"I'm overjoyed that so many young people have worked so hard to give us three stunning nights of dance and my thanks go to parents and staff for their continued commitment to such a worthy activity."