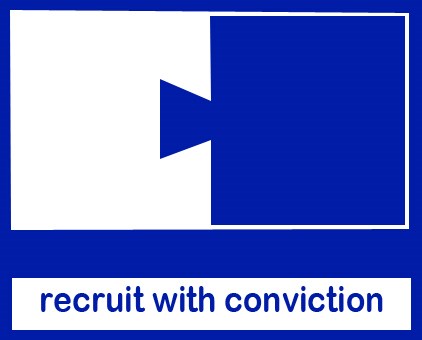 East Ayrshire Council achieves Recruit with Conviction Ambassador status
East Ayrshire Council has officially achieved 'Recruit with Conviction' Ambassador Status, meaning that it promotes safe, suitable and sustainable employment for people who have criminal convictions.
The Council's Human Resources team carried out a full review of its existing policies to achieve this in conjunction with Recruit with Conviction Ltd, a not-for-profit company that works with employers to develop good practice in the recruitment and retention of people with convictions, and increase understanding of the issues and benefits involved in employing people with criminal records.
Councillor Clare Maitland, Cabinet Spokesperson for Planning, Human Resources and Property, said: "Employing people who have past convictions can work very positively for both the employer and employee. It gives people with criminal records a real chance for change and it can help organisations to address skills gaps in their workforces.
"Our HR team has undertaken complex training which makes them able to respond to a range of queries related to changes in law, fair decision making and the Ambassador programme. Further training will be rolled out to recruiting managers across the Council as we continue to promote this important avenue of recruitment."
ends