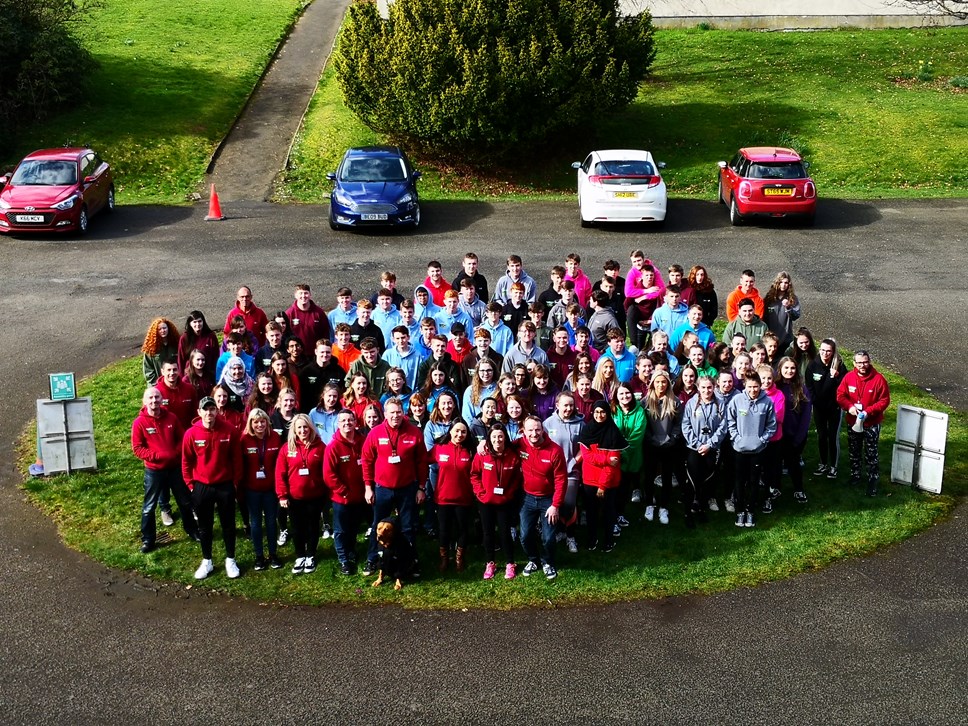 Grange Maths Camp adds up to learning plus fun
Almost 100 Grange Academy students packed their rucksacks and sleeping bags and headed off to the most eagerly anticipated event of the year - Maths Camp.
Now in its fifth year, the annual Maths Department Maths Camp is a revision weekend for Higher and Advanced Higher Maths students. This year teachers and students set up camp in the stunning setting of Gartmore House near Aberfoyle.
Resident geek of the Maths Department and current Scottish Teacher of the Year, Chris Smith said: "Our annual Maths Camps are already the stuff of legends. Students sign up in their droves knowing that it will boost their performance in the SQA exams but also because everyone has a total blast.
"The weekend is a lot of fun with inflatables, sports and a ceilidh. It also gives us the opportunity to build relationships with the students- it's a real privilege to be away with such a cracking bunch of young people and getting to know them all a bit better can only help as we work together to achieve the best grades they possibly can.
"This year's Maths Campers were a joy to work with. They displayed a superb attitude during the 11 hours of study sessions. Staff at Gartmore commented on their manners and enthusiasm too. We had lots of laughs and returned home with tonnes more memories of a phenomenal weekend which wouldn't be possible without the commitment of our team here at Grange who all gave up their time to come along and make Maths Camp the success that it was."
Naturally, Mr Smith was keen to up the geekiness levels so the whole Maths crew were sporting Maths Camp hoodies with excellent Maths nicknames like Mollynomial, Jenn Diagram and Hollyzontal. The Maths geek look was taken to optimum level with some geeky personalised "tattoos" and Mathematical trousers.
And in some exciting news for next year, Mr Smith said: "We've already booked up for 2020 and can't wait for our next Maths Camp!"