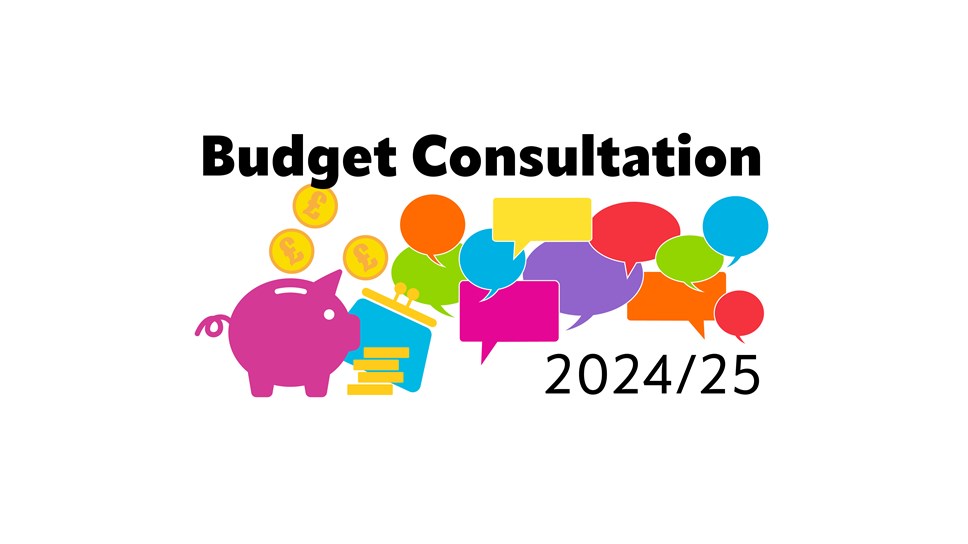 Have your say as Council Management Team takes to the road
East Ayrshire Council is preparing to launch its budget consultation for 2024/25, against a backdrop of rising costs for delivering public services and a £7 million funding gap in the next year alone. Residents, businesses and communities are being invited to have their say on the Council's budget priorities, by taking part in a series of in-person events and an online survey.
Chief Executive Eddie Fraser explained that "The Council has a vital role in supporting local people and communities, but just like household budgets, the Council is experiencing significant increases in the cost of energy, goods and services, coupled with an increased demand for the services and an aging population.
"We are continuing to maximise efficiencies and reduce costs by redesigning how we deliver our services, but this is becoming increasingly difficult and we are going to have to make difficult decisions about how resources are allocated and what services are prioritised in the future.
"We recognise the important role that local people, our communities and partners have to play in shaping these decisions. We need to prioritise services and budgets more than ever and the decisions that we need to make will affect the services that people rely on. We want to hear from local people so that we can do everything we can to reduce that impact.
"As a Council we have an 'always on' approach to consultation and engagement and welcome feedback as part of our routine service delivery. But, for the first time since the pandemic, we are taking to the road and bringing the budget consultation process directly to our communities, with a series of in-person events taking place, hosted by members of the Council's Management Team. Our communities are at the heart of everything we do and we look forward to hearing what they have to say."
This year's budget consultation opens on Tuesday 14 November and will run four weeks until Friday 15 December 2023 and considers the current priorities as set out in the Council's Strategic Plan:
building a fairer economy
tackling poverty and inequality
improving community wellbeing
supporting children and young people
delivering a Clean Green East Ayrshire
ensuring financial sustainability and resilience
Local community consultation events will take place on the following dates and will provide an opportunity to learn more about the Council's financial challenges and for communities to shape future decisions.
| | | |
| --- | --- | --- |
| Tuesday 21 November | 6.30pm – 8.00pm | Stewarton Annick Youth and Community Centre |
| Thursday 23 November | 6.30pm – 8.00pm | Howard Centre, Kilmarnock |
| Monday 27 November | 6.30pm – 8.00pm | Dalmellington Community Centre |
| Tuesday 5 December | 6.30pm – 8.00pm | Boswell Centre, Auchinleck |
| Thursday 14 December | 6.30pm – 8.00pm | Morton Hall, Newmilns |
The online survey can be accessed at Budget Consultation 2024/25 | Engagement East Ayrshire (east-ayrshire.gov.uk). The online consultation also includes further information about the budget and the pressures facing the Council.