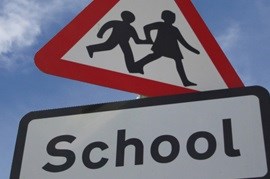 Updated Industial action affecting all secondary schools and Park School Wednesday 7 December
A letter has been issued to parents and carers by Linda McAulay-Griffiths, Chief Education Officer and Head of Education to advise that all secondary schools and Park School will be closed to pupils on Wednesday 7 December due to industrial action. All other ASN establishments and Early Childhood Centres will open as normal.
Update Monday 5 December
Young people that require a free school meal can pick up a packed lunch, from their nearest school office, between 11am and 1pm on Wednesday 7 December.
Letter to parents and carers from Linda McAulay-Griffiths:
I am writing to you following a nationwide ballot of teaching Trade Unions which has resulted in an announcement of industrial action by the Scottish Secondary Teachers' Association (SSTA) and NASUWT Scotland with the first date of industrial action being set as Wednesday 7th December 2022.
From the information provided to the Council by the teaching Trade Unions, it is evident that it will not be possible for secondary pupils to attend school on Wednesday 7th December 2022. This will affect all secondary school pupils and all pupils who attend Park School in East Ayrshire.
All other ASN establishments and early childhood centres will operate as normal. At this stage, we hope that all primary schools will be able to open.
We are working with colleagues on arrangements for those pupils who require access to a Free School Meal and you will be advised of this in due course.
I am aware that this will cause an inconvenience to many families, but we cannot operate without the required number of teaching staff. I thank you for your understanding at this time.