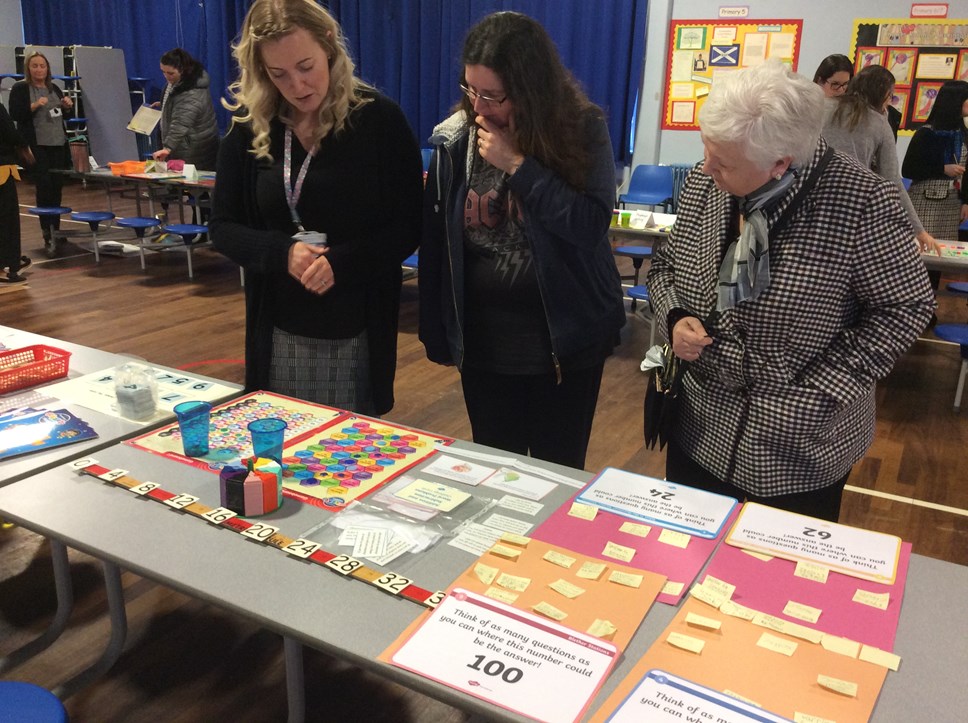 Information workshops offer insight to new teaching and learning at Mount Carmel
Parents and carers of children attending Mount Carmel Primary in Kilmarnock have been returning to school recently, to learn more about new teaching, activities and learning initiatives for their children.
They were invited to a series of information workshops, each designed to showcase and promote the new learning initiatives and it proved popular, with all sessions well attended.
The workshops gave an insight into what has been happening in the school over the last two years – and staff gave presentations on Active Literacy, Active Numeracy, Outdoor Education and Nurture.
In addition, further information and guidance was offered to parents on how they can help their child succeed – including support at home to complement the new strategies in place in the classroom. The sessions proved popular and were very well-attended.
Councillor Fiona Campbell, Cabinet Member for Skills and Learning said: "I'd like to thank all parents and carers who came along to these excellent workshops - the attendance was superb.
"We're passionate about making sure every child has the best blend of learning, skills and experiences to thrive in education, work and life and one of the best ways for this ambition to succeed is with parental support.
"By openly sharing the new teaching and activities being undertaken in school, parents gain a better understanding of their child's learning journey, strengthening links between the school, home and the community.
"Mount Carmel has done a fantastic job in implementing new ideas in literacy, numeracy, outdoor learning and nurture and I'm delighted this initiative has been so positively received by parents and carers."