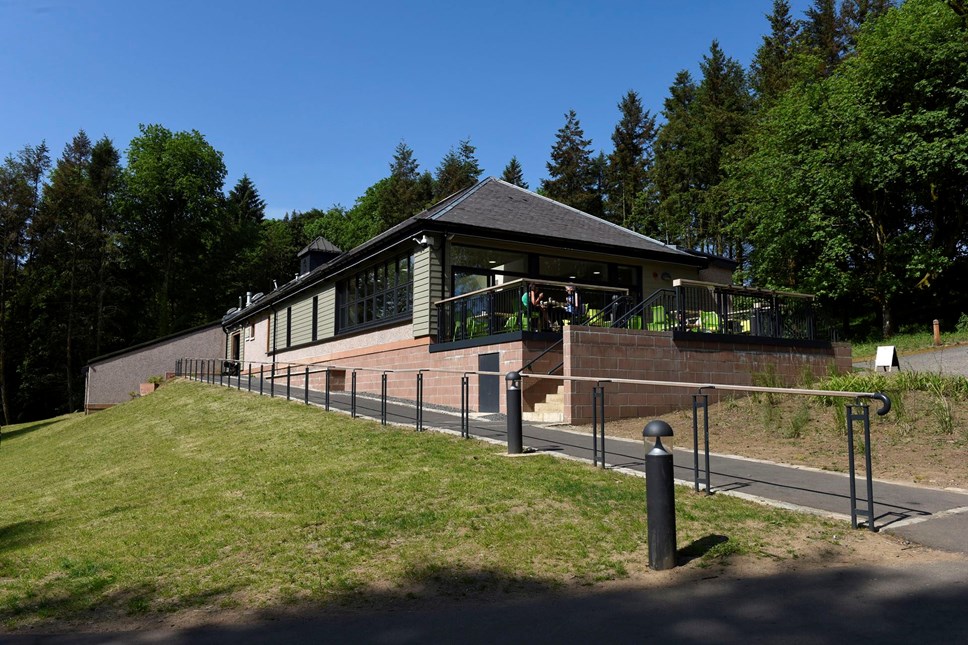 It's all going on at Dean Castle Country Park this summer
School's out for summer and as development works at Dean Castle Country Park near completion, what better time to come along to see what's new, what's changed and to simply enjoy the great outdoors at one of East Ayrshire's most stunning parks?
Our new adventure play park complements the excellent play facilities already available in parks across in Kilmarnock, catering for all ages and abilities. Special features include a bespoke climbing structure and slide, smaller pieces of equipment for younger children, and sensory equipment for children with a range of abilities. We will be adding to the adventure play park over the coming months.
We've had a bumper year this year for our breeding programme at the Rural Life Centre Farm, welcoming lots of young goats, sheep and deer to the Country Park. Our animal corner has been developed into a Rare Breeds Farm which supports UK heritage farm animals, and working closely with the Rare Breeds Survival Trust, we hope that we will achieve accreditation soon and help to monitor, save and promote rare and native farm animals. With this in mind, we've made improvements to the animal enclosures and the paddocks including a more environmentally friendly approach to the work on the farm.
Visitors can now get a closer look at the animals by exploring the Farm Trail. This is one of several new routes that have been upgraded as part of the development works at the Country Park. We have over 6km of routes that are great for walking, cycling and horse riding and with the installation of two fantastic new bridges, visitors can now explore areas of the Country Park that previously were inaccessible. Over the next few months, we will be adding more routes to the network and upgrading ones that have suffered during the winter.
Our café has been refurbished and offers a range of fresh produce - great for lunch or even an all-day breakfast, or if you just want to come along and read your paper or take advantage of the free public wifi, there is a great selection of cakes and hot drinks on offer.
Within the Visitor Centre we have created a new residential centre for schools and community groups. And our Rural Life Centre has been upgraded to provide interpretation and information about rural life in Ayrshire.
Whilst there are loads of things to do at the Country Park, we regret to advise that the Castle itself is closed at the moment as we embark on a major restoration project to preserve the building, but also - importantly - to improve the access to this building and to put more of the collections on display. Our information hut at the car park will soon be opened to provide more information about this project.