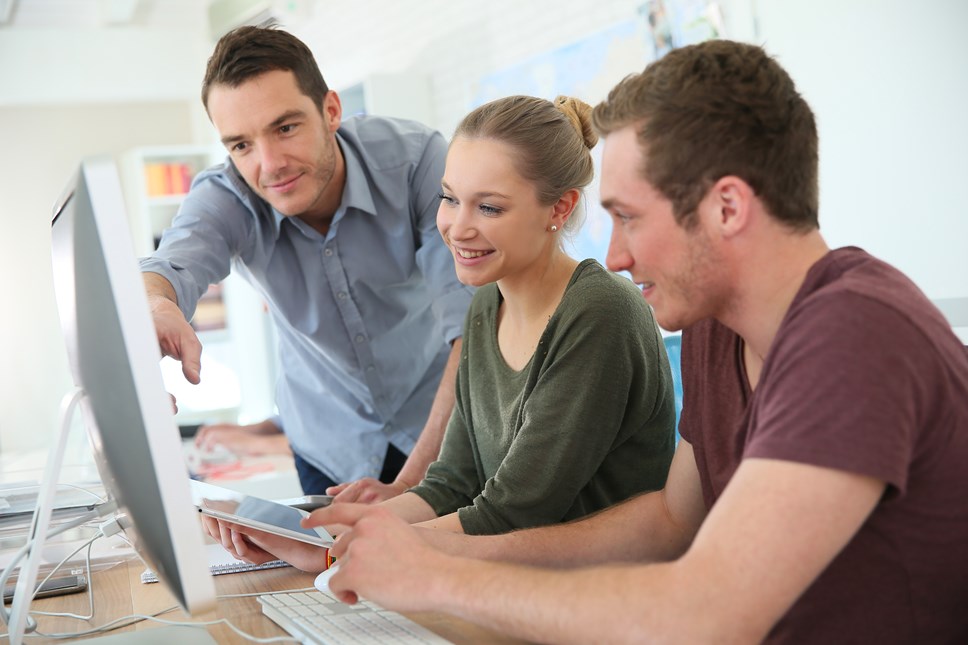 Jobs boost for East Ayrshire as Future Skills team celebrates success so far
Over 100 young people in East Ayrshire have taken steps up the career ladder thanks to East Ayrshire Council's Future Skills Jobs and Training Scheme.
In the year since Cabinet approved the creation of a new Jobs and Training Scheme, 65 Modern Apprentices and 17 Graduate Interns have joined Council services, while 27 have joined local businesses, with another seven due to start shortly.
A further 33 young people have joined the Council's Modern Apprenticeship Scheme through existing routes.
Hailing the success of the scheme, Councillor Claire Maitland said: "While we've always had a steady intake of Modern Apprentices through our existing pathways, the creation of this Jobs and Training Scheme run by the new Future Skills Team has enabled us to offer a whole new raft of opportunities in areas such as Catering, Horticulture, Business Admin, Digital, Graphic Design, Data Science and Analytics and Community Led Regeneration.
"The influx of new talent into our teams has provided a great energy boost into the workplace, with our existing staff embracing the opportunity to help nurture the skills and work experience for these new recruits.
"We're all too aware that our biggest asset in East Ayrshire is our people. Offering quality local career opportunities to people in our communities and our young people as they emerge from education is an investment in the future, not just for the Council's workforce, but also for the community as a whole.
"So far we've also been able to help 27 young people into jobs with local businesses in sectors such as hairdressing, joinery, construction, electrical and butchery and we've a further seven due to start soon.
"For these businesses they've got the added bonus of a full professional support network for recruitment, selection and ongoing training from our Future Skills Team as they take their protegees through their apprenticeship journeys.
"The Future Skills Team also works in partnership with the Education Skills and Learning Hub SL33 to offer enhanced support and mentoring for people with disabilities and from care experienced backgrounds to ease their path into work.
"And we're not stopping there. We're currently looking to recruit a further ten Modern Apprentices. We'll also be holding Recruitment Fairs in the Grand Hall on 16 March and Cumnock Town Hall on 21 March with opportunities on offer for MAs, Graduate Interns and other jobs for established workers.
"We're already seeing the benefits of this scheme, for both our existing employees and our new recruits. During the next year we're hoping to add another 55 training posts so we can build a bright future for both our Council and all the talented people who work with us now and in times to come."
sign up with our StayConnected service for job vacancies and latest news