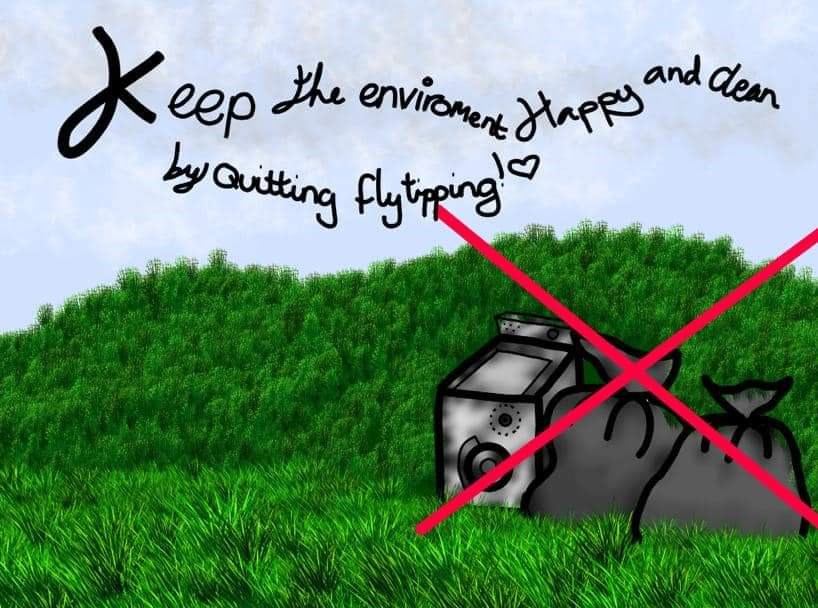 Knockentiber – A great place to live
The community of Knockentiber has been working hard to tackle littering in their village, helping to restore a sense of community spirit.
Earlier this month, the community joined together for their first litter pick of the year. The Council's Outdoor Services provided the group with litter pickers, gloves and bags and there was lots of enthusiasm from families within the local community. The group are also working with Outdoor Services and Housing on improvement projects including hanging baskets, planters and benches, which are going to make the village blooming lovely.
They also worked with a local teacher, based within the village, who organised an anti-litter poster competition. Local member for Kilmarnock West and Crosshouse, Councillor Lillian Jones and longstanding village resident Marion Dean had the unenviable task of judging the winners.
Yvonne Kerr from Knockentiber community group said: "Knockentiber is a great place to live and we want to create a bit of enthusiasm and community spirit in the village again. The Ayrshire Roads Alliance has provided the community with signs that read 'You are now entering a litter free village' and we are grateful for the support from the Council, including the Corporate Enforcement Unit who have been carrying out regular patrols, in partnership with Police Scotland, and investigating instances of fly tipping locally.
"We are working hard as a community to make our village a litter free zone and to remind everyone that Knockentiber is a great place to live. We are so grateful to everyone who has mucked in so far and would welcome anyone from the community who wants to do their bit. There are lots of projects planned for the Spring and the summer that are going to change our wee village for the better."
Councillor Jim McMahon, Cabinet Member for Older People and Community Safety said: "The Council has been working closely with the community of Knockentiber offering support for litter pickups and help with environmental improvement projects. We support communities across East Ayrshire and you are looking for support with your own projects please email outdoor.amenities@east-ayrshire.gov.uk
"We can provide equipment for litter picking and organise to have the waste collected and we have started to provide small equipment kits including strimmers, leaf blowers, lawnmowers and hedge cutters that allow groups to carry out maintenance within their communities. Every little helps and we are very grateful to our communities who work with us to keep East Ayrshire clean, green and vibrant."
For more information or if you would like to help within Knockentiber check out the group's Facebook page- Knockentiber, a great place to live.