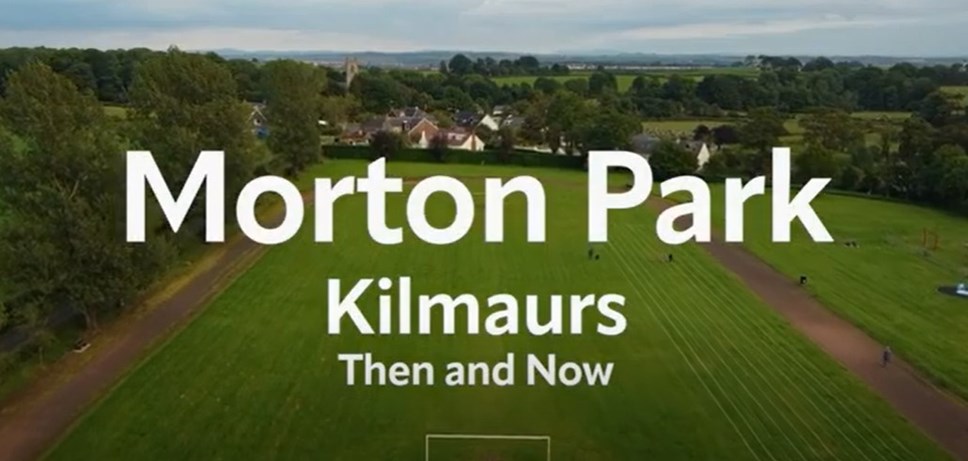 Morton Park is on track to success
The running track at Kilmaurs' Morton Park has undergone a real transformation thanks to a community asset transfer and partnership working between the Kilmaurs Gala Committee, the Kilmaurs community and East Ayrshire Council's Greener Communities team.
A new surface has been created to improve the running track's appearance and to provide a safer environment for those who use it. Benches, accessible picnic tables and new pathways have also been installed which can be enjoyed by visitors to the park.
£50,000 was awarded to the project in 2021 from the Place Based Investment Programme which was used to enhance the park for the local community.
Councillor Jim McMahon, Cabinet Member for Housing, Welfare and Poverty, Social Care and Mental Wellbeing said: "This is just one of 65 community asset transfers which have taken place across East Ayrshire giving local groups and communities unique opportunities to get involved in running facilities and delivering services. The improvements to the park will benefit so many people in the local community and thanks go to everyone who helped along the way, particularly the Gala sub-group of Rhoda Howe, John McGhee, Allan McGhee, Iain Stevenson, Janet Stevenson and East Ayrshire Council's Nick Kelly and Paddy Millar."
You can watch a short video of the transformation on YouTube by searching for 'Morton Park – Then and Now'.