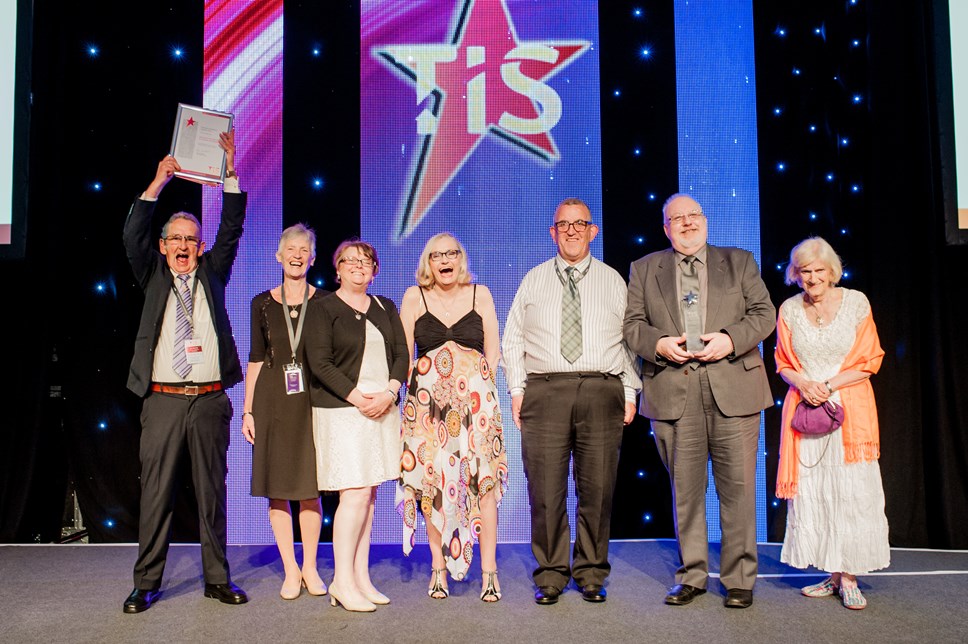 National recognition for East Ayrshire Federation of Tenants and Residents
The outstanding achievements of East Ayrshire Federation of Tenants and Residents were formally recognised at the Tenants Information Service (TIS) Annual Conference earlier this month, when they won the highly acclaimed National Excellence Award.
The prestigious Awards Ceremony, held in the Westerwood Hotel and Resort in Cumbernauld, recognises the excellent work and achievements of Tenants and Residents Organisations and Social Housing Providers from throughout Scotland.
An independent judging panel made up of representatives from Local Authorities, Housing Associations, the Scottish Government and the tenants' movement in Scotland reviewed the extensive range of applications in each category and unanimously agreed to award the Community Development Excellence Award 2018 to the East Ayrshire Federation. (EAF)
This award recognised the excellent achievements of EAF in working together to make a vital contribution to improving communities. EAF's Participatory Budgeting Project, saw the Federation successfully secure funding from the Scottish Government to deliver Participatory Budgeting events across the local authority area.
The Federation organised five events, across nine East Ayrshire communities, and invested £80,000 into 73 local projects. The events enabled the Federation to establish contacts and build new relationships to promote tenant participation and scrutiny opportunities.
Councillor Elena Whitham, Cabinet Member with responsibility for Housing and Communities said: "As the first Tenants and Residents Federation in Scotland to access this type of funding and organise such successful events, the Federation has every reason to be proud and delighted by this fantastic win. They have set the bar high and are an excellent example for other organisations to follow."
Bruce Cuthbertson, representing EAF said: "It is always pleasing to receive recognition for your efforts but to receive such a prestigious award as this Community Development Award from the Tenants Information Service has certainly brought a feeling of wellbeing and excitement to our group of volunteers.
"We take this as national recognition of our work within our communities with East Ayrshire Council and we hope to continue this work to the betterment of our neighbourhoods."
Members of the Federation's committee and scrutiny sub groups were delighted to pick up the award from Radio Presenter, Cat Harvey.