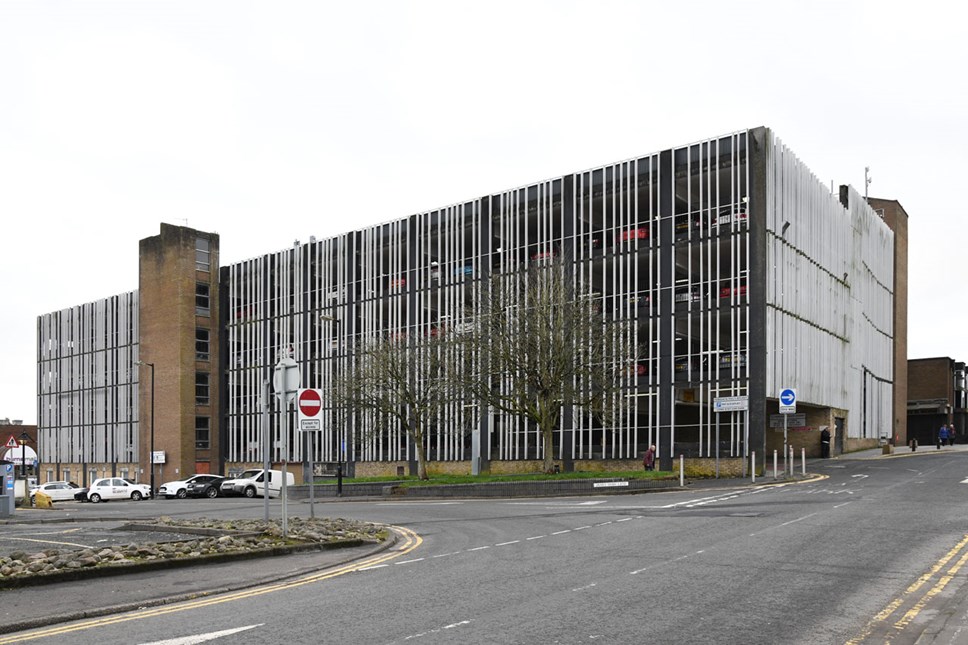 New pricing for two Kilmarnock town centre car parks
Back in June, East Ayrshire Council's Cabinet agreed to the demolition of the multi-storey car park in Kilmarnock. This week, Cabinet heard detailed plans for the demolition and agreed to a new pricing structure within two town centre car parks where vehicles can park for just £1.50 a day.
A key part of the Ayrshire Roads Alliance's demolition plan takes into account the impact the 90 vehicles that previously parked in the multi-storey on a daily basis, are now parking elsewhere in the town. To address this issue, it has been agreed that existing season ticket holders can now use Morton Place car park with their season ticket and all day parking in this car park will be reduced to just £1.50 a day.
£1.50 all day parking will also be introduced within the Queen Street South car park, which was previously the Wilko car park. A season ticket will also be introduced for the Foregate North car park at a cost of £340 a year plus VAT (£408), which is the same rate as Zone A within the multi-storey.
Councillor Douglas Reid, Leader of East Ayrshire Council said: "The demolition of the multi-storey in Kilmarnock was the right decision to make for the town, our businesses and communities. The cost of restoring it was sitting at £3.165m and this would have only extended its life for a further five year. That was not something that we could agree to.
"The demolition process is detailed and will take significant planning. Today we agreed an important new pricing structure that will address concerns around displaced vehicles and will also benefit local businesses and local shoppers. This is just one small part of the jigsaw though and we will be pressing ahead with our plans for new car parks at Grange Street, Sturrock Street and London Road. Demolishing the multi-storey will provide a unique opportunity to open up a key part of the town centre and allow for significant regeneration opportunities. We will continue to work with Celebrate Kilmarnock and develop our regeneration plans in partnership with our communities."