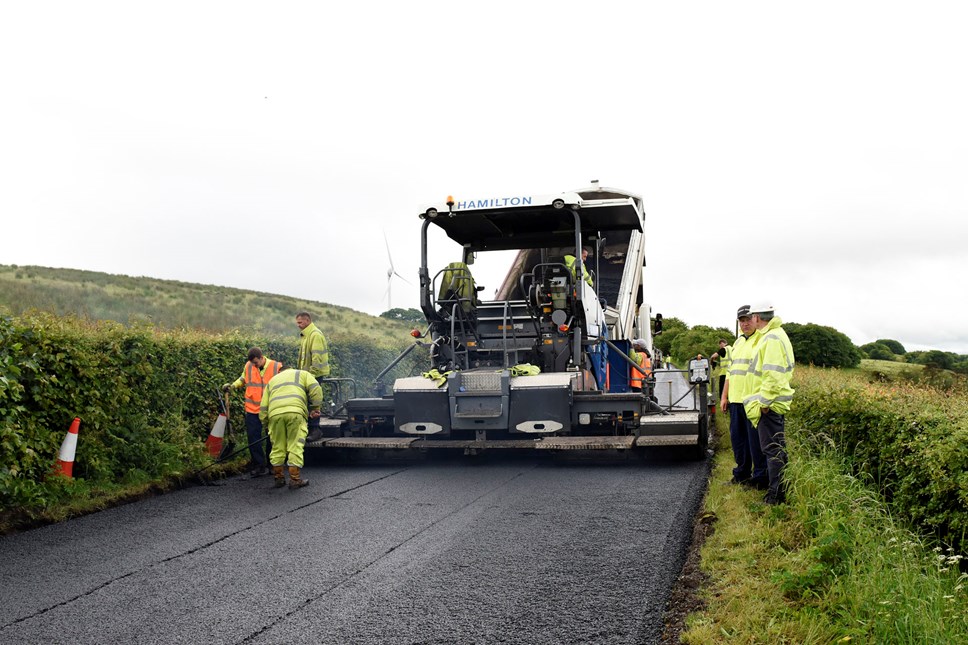 New road resurfacing projects set to get underway this September
East Ayrshire's extensive £6m road resurfacing programme is continuing at pace.
The Roads Maintenance Unit Section in the Ayrshire Roads Alliance has designed a road resurfacing programme covering 60km of local roads which will ensure that resurfacing work focuses on the roads most affected by defects, potholes and surface fragmentation.
Teams will be resurfacing substantial stretches of road; moving away from temporary repairs on isolated patches and potholes.
On Monday 10 September, the team will move to Fenwick where 3800 metres will be resurfaced from the A77 at Fenwick to the C117.
On Monday 17 September, they will move to the B751 where 450 metres of road will be resurfaced between Crosshouse and Knockentiber.
On Tuesday 25 September, the team will be resurfacing various sections of the C33 Moscow Road; 3000 metres of road will be resurfaced in total.
The Alliance thanks you for your consideration and patience while these essential works are undertaken.