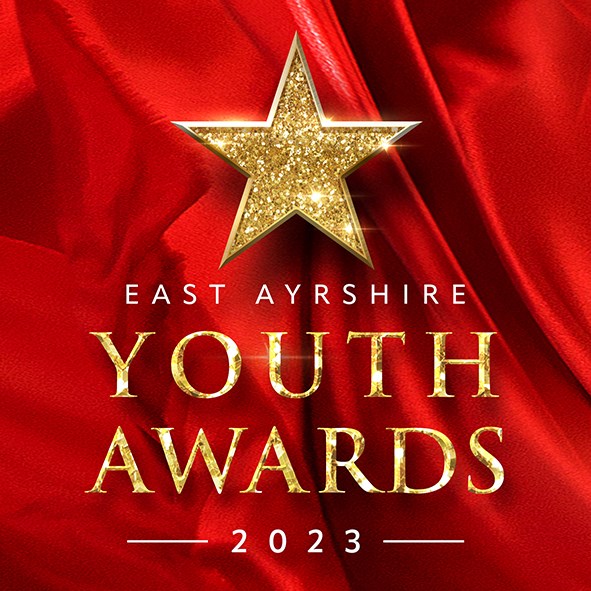 Nominate now for East Ayrshire Youth Awards 2023
Do you know a child or young person who deserves to be recognised for their efforts or achievements?
The East Ayrshire Youth Awards will be taking place in late January 2023 and East Ayrshire Council wants to hear about any young people who you think should receive an award from the following categories:
Diversity and Inclusion Champion
Climate Change Champion
Intergenerational Champion
Young Volunteer Champion
Sporting and Physical Activities Champion
Unsung Hero: COVID Champion
Unsung Hero: Young Carers' Champion
Youth Voice Champion
Champion Apprentice
Health and Wellbeing Champion
STEAM (Science, Technology, Engineering, Arts and Maths) Champion
Inspiring Young Person of the Year
You can nominate online at: https://www.smartsurvey.co.uk/s/awards23
Nominations can be made for any child or young person up to the age of 25. Those shortlisted will be invited to attend an Awards Ceremony in January 2023.
Closing date for nominations is Wednesday 30 November 2022 at 5pm.
For further information, please email Kerry.dair@east-ayrshire.gov.uk
ends