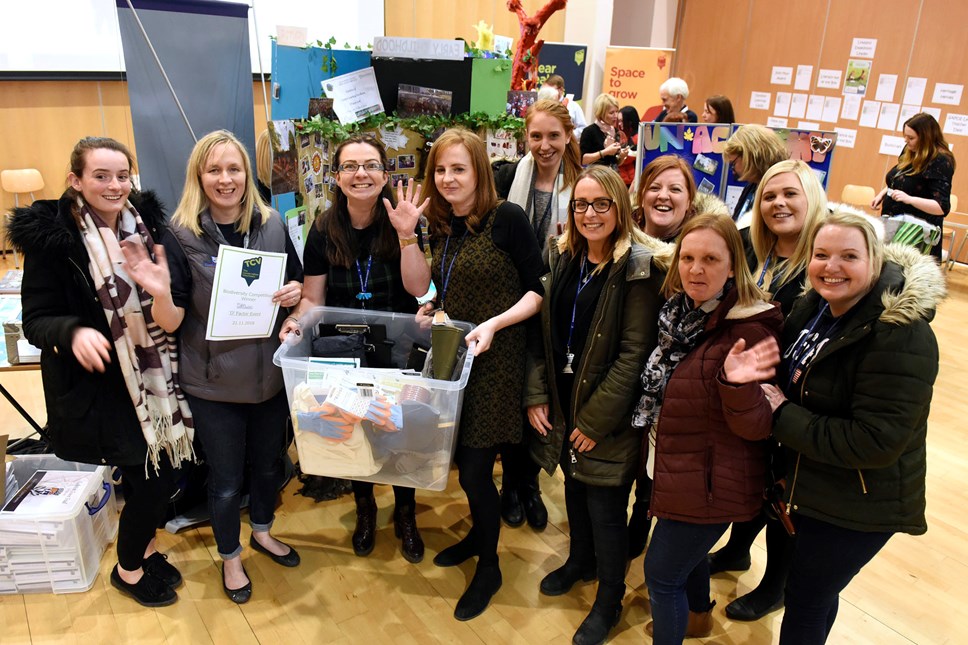 'O' Factor celebrates sixth year of Outdoor Learning Awards
More than 40 East Ayrshire schools have taken part in the sixth 'O' Factor Outdoor Excellence Awards held at St Joseph's Academy, Kilmarnock.
The awards celebrate the best in teaching and outdoor learning across East Ayrshire schools, recognising those teachers, staff and schools going the extra mile to deliver innovation and fun to young people in outdoor learning.
Projects, ideas and initiatives are displayed at the 'O' Factor, along with a number of exhibitors, all showcasing the best in outdoor learning.
Organised by East Ayrshire Council's Learning Outdoors Support Team, the event has grown from a small start in 2013, to become the biggest showcase of outdoor learning excellent in the area.
More than 200 teachers and early years workers cast votes for the best outdoor education practice in seven categories in four sectors: early years, primary, secondary and special education.
The winners for 2018 are:
Brilliant Residential Award - Stewarton Academy Golden Girls Lake Garda Expedition
Excellent Outdoor Practitioner Award - Christine Toner & Jean Hamilton of Hillbank ECC ("Without Christine and Jean's enthusiasm and determination self motivation and commitment Hillbank ECC would not be where they are today with our Outdoor Learning. We definitely have the O factor thanks to these two ladies." Isabelle Campbell)
Outdoor Excellence Award Secondary - St Joseph's Academy
Outdoor Excellence Special Education Award - Willowbank School
Outdoor Excellence Award Primary - Kilmaurs Primary School
Outdoor Excellence Award Early Education - Hillbank Early Childhood Centre
Excellent Outdoor Teacher Award - Beth McGuffie Loudoun Academy ("She is always bubbly and exuberant on the coldest and wettest of days and invests so much to help us enjoy and learn in the great outdoors." Scott Robertson)
Councillor Fiona Campbell, East Ayrshire Council's Cabinet Member for Skills and Learning said: "The 'O' Factor is the most prestigious awards ceremony for outdoor learning excellence in East Ayrshire.
"Because votes for awards come from teachers and learning staff, the accolade holds a special and additional prestige for recipients, as their efforts are being recognised and rewarded by their peers.
"It's also an important and fun way for colleagues to share best practice and to see the huge range of educational experiences our schools and Early Childhood Centres can offer our pupils.
"Thousands of days of outdoor experiences for young pupils are organised in East Ayrshire each year – from trips and visits, trips to attending matches, shows, concerts and more.
"It's a fantastic effort and gives pupils an exciting, inspiring and different perspective on traditional classroom-based learning.
"Huge and well-deserved congratulations to all those earning awards this year."