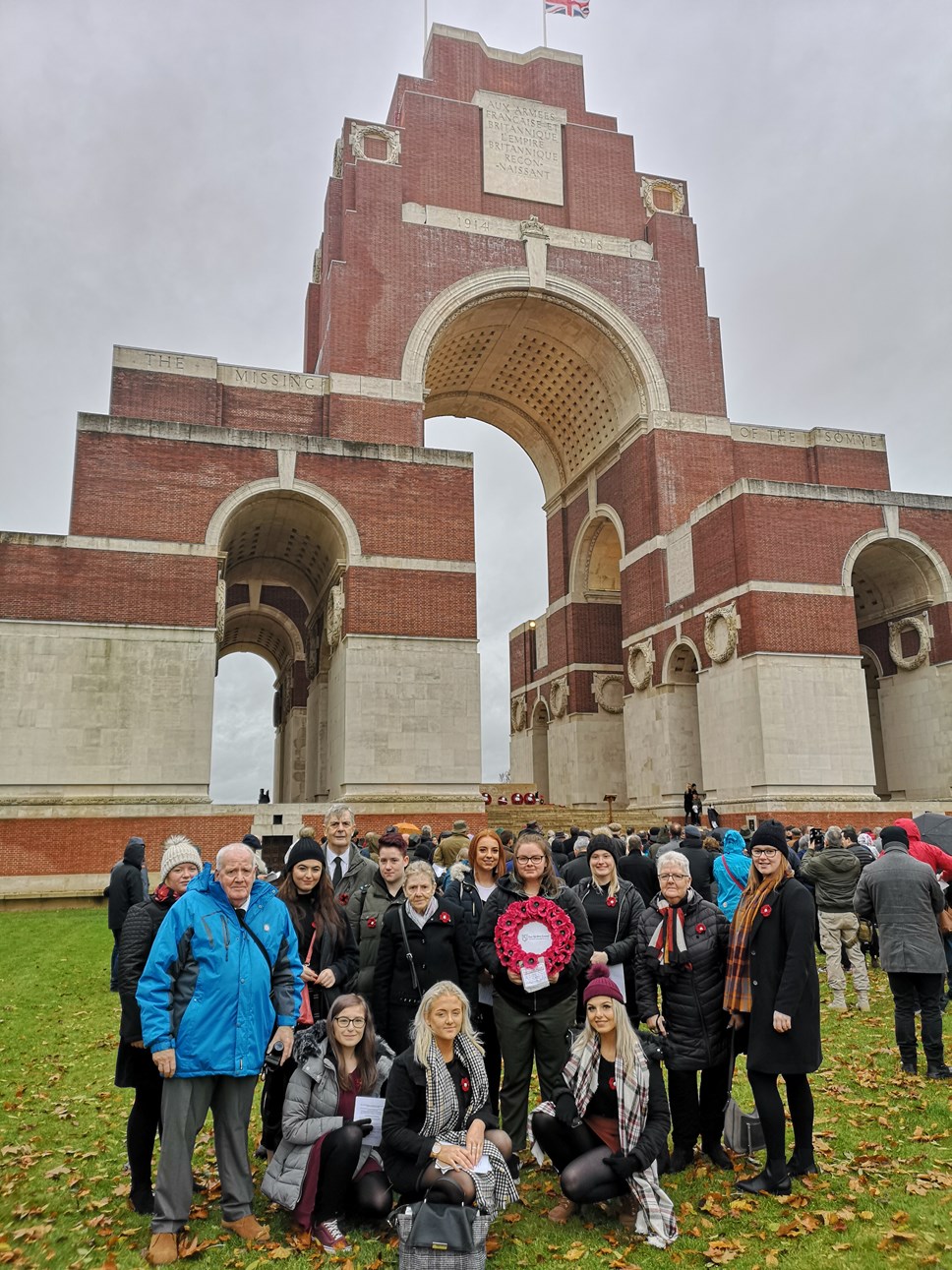 Photo story: Celebrating Year of Young People between the generations
Two different generations joined together recently to make a poignant trip to France as part of the Year of Young People events.
Funding from the Heritage Lottery Fund meant that eight young people and four older adults got to take part in an intergenerational project during which they met weekly to learn about the First World War. The group then visited the Somme in France for the 100 year commemorative services at Thiepval Memorial. The trip was a great success and highlighted the importance of different generations being able to learn from one another and share their experiences.
ends