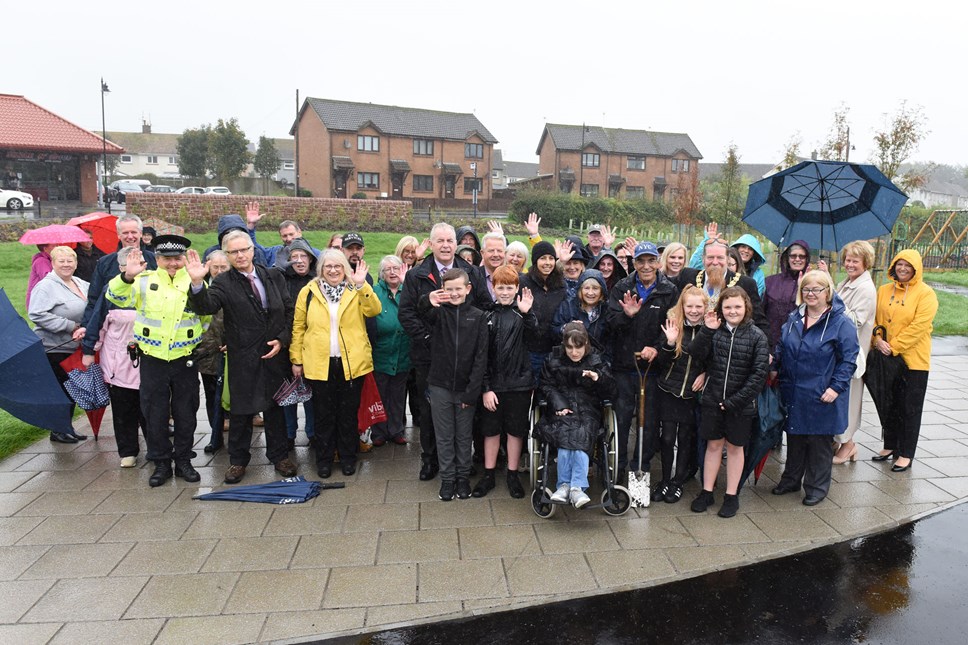 Photo story: Opening of Dalrymple Community Garden
Even the rain couldn't dampen the enthusiasm at the opening of the Dalrymple Community Garden this week which was attended by Provost Jim Todd.
Thanks to the hard work of Dalrymple Community Landscape Project with support from Central Scotland Green Network Trust and grants from funders including WREN, Ayrshire Leader, EB Scotland and SUEZ Communities Trust, the new garden and play area has been created in the centre of the village on Barbieston Road.
The garden, which was previously a grass field, has been transformed into an attractive, accessible greenspace for people and for wildlife.