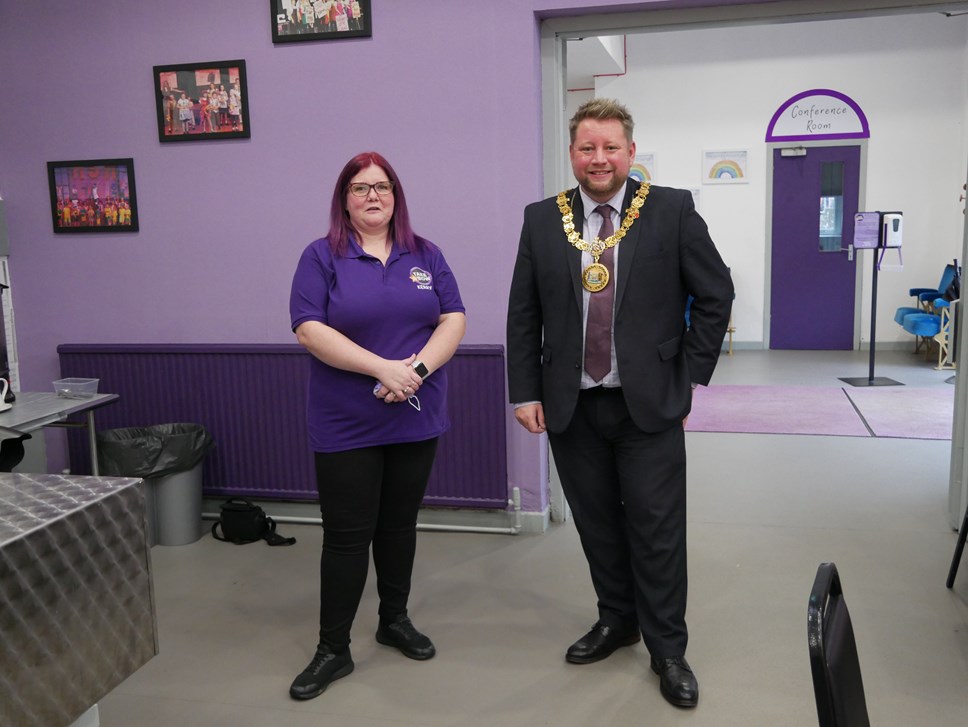 Provost re-opens lunch club
Provost Barry Douglas officially re-opened the lunch club at Take a Bow in Kilmarnock this week.
Based within the Opportunity Centre in New Farm Loch, the lunch club was incredibly popular before the pandemic and is now back in action after being closed for 19 months.
Lunch will be served every Thursday from 12noon, and costs £4 for two courses, a soft drink and tea or coffee. The club is delighted to see some local faces back and hopes to see some new ones coming along too.