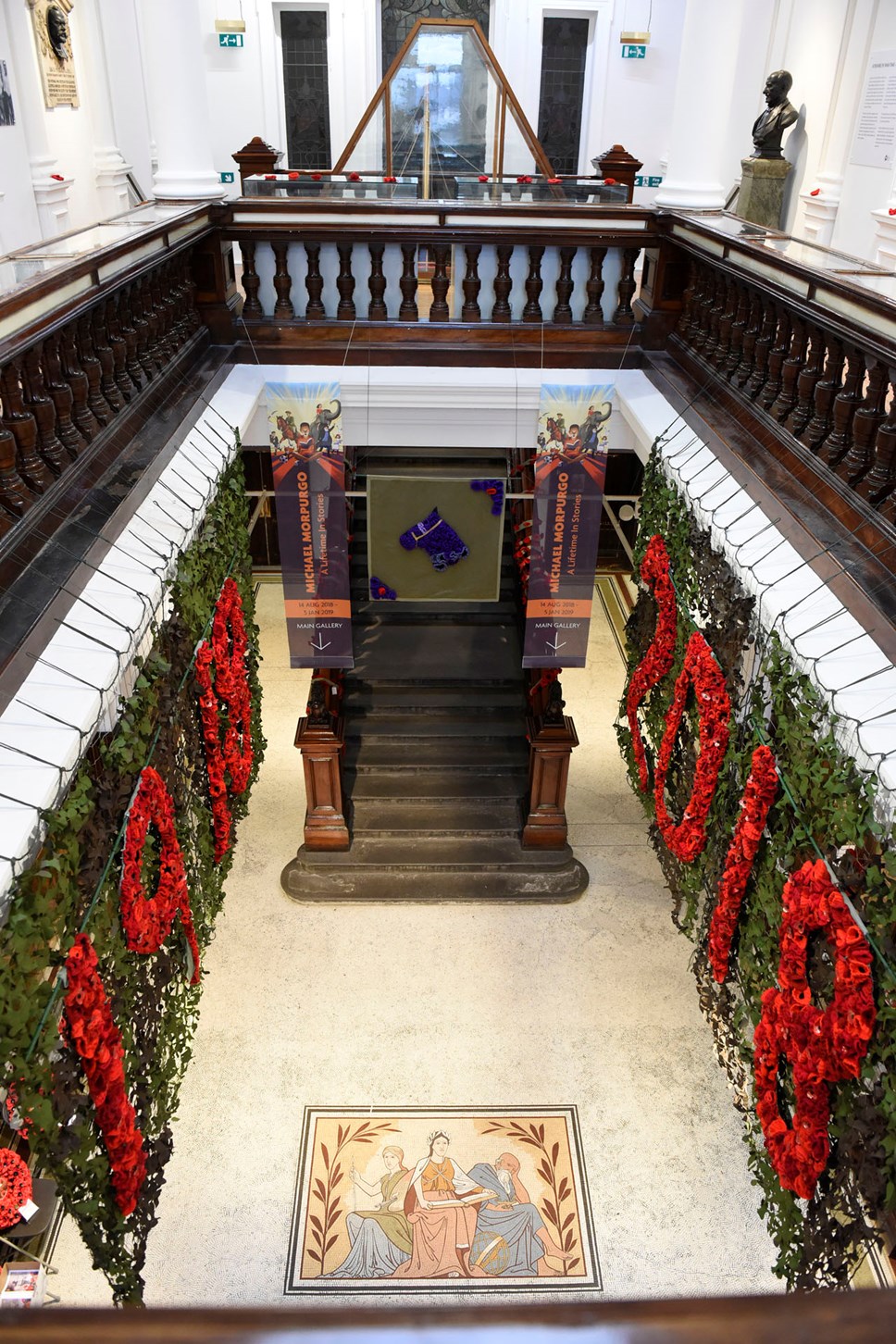 Provost's poppy thanks
Provost Jim Todd has issued a huge thank you to each and every member of the community who knitted or crocheted poppies for the special banners made to mark Remembrance Day and the 100th anniversary of the end of World War 1.
In a show of real community spirit, people all across East Ayrshire got their knitting needles out and created hundreds of poppies which were then sewn on to camouflage nets by East Ayrshire Leisure's Textile Team to spell out 1918 and 2018.
Provost Jim Todd said: "This was a very special Remembrance Day and one that we wanted to mark in many different ways, including creating these incredible banners. Thanks go to Ayrshire teacher Caroline Nelson for coming to me with the idea in the first place, and a massive thank you to every single person who took the time to knit or crochet poppies, whether at home on their own or in craft groups across Ayrshire. We also greatly appreciate the work of the Textile Team who so expertly put the banners together. It is a very fitting tribute for this special anniversary and everyone involved should be very proud of their efforts."
The banner will be on display in the entrance hall of the Dick Institute until 24 November.
ends