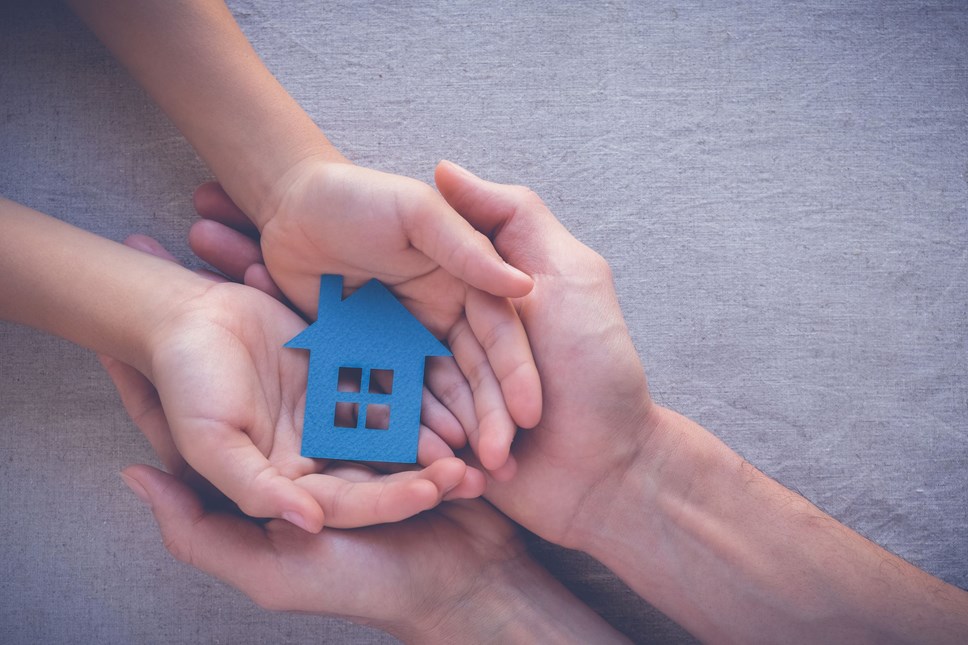 Rapid rehousing finds solutions to homelessness
In 2018, authorities across Scotland transformed Housing services and adopted a Housing First and Rapid Rehousing approach to help find solutions to eradicate homelessness.
The Homelessness and Rough Sleeping Action Group (HARSAG) had produced short and long terms solutions to eradicate homelessness and rough sleeping and transform the use of temporary accommodation in Scotland in October 2017. One of their key recommendations, which was accepted by the Scottish Government, was for a swift transition to a Housing First and 'Rapid Rehousing' approach. All local authorities had to develop and submit Rapid Rehousing Transition Plans to the Scottish Government by December 2018.
The Council's five year Rapid Rehousing Transition Plan was agreed and formally approved by Cabinet in May 2019, and at this time, a commitment was made to report annually on the progress made towards the actions and activities set out in the plan. The latest update was presented to a special meeting of Cabinet. It reflected the impact the pandemic has had on some of the most vulnerable people in our communities, and the support provided to them by Housing Services and the Council's rapid rehousing partners.
Covid-19 brought a significant set of challenges to Housing Services. The team prioritised key functions throughout lockdown to support people who presented as homeless, working hard to ensure that any stays in temporary or emergency accommodation were kept to a minimum. This was particularly challenging as work on void properties was restricted during the initial stage of the pandemic to protect our tenants and workforce and difficulties in the supply of materials has had an impact on the number of lets that were available.
The implementation of Housing First and a range of homeless prevention activities, delivered with our community planning partners, are an important part of the plan. These include proactive outreach to vulnerable groups that have been particularly affected by the social-economic impact of the pandemic. In East Ayrshire, the Health and Homelessness Nurse service provides health and wellbeing advice to those who are homeless or at risk of homelessness. They refer people to a number of services including the Community Mental Health team, NHS Addiction Services and our Financial Inclusion and Universal Credit Support Teams.
Working in partnership with a range of organisations, Housing Services has seen positive results in a reduction in homeless presentations and an increase in people maintaining their tenancies beyond one year.
Housing Services also work very closely with East Ayrshire Women's Aid and partner organisations to support women affected by domestic violence. In July 2020, a domestic abuse protocol was implemented and all frontline Housing employees received training to raise awareness of housing and tenancy rights for anyone experiencing domestic abuse. It was also recognised that Covid-19 restrictions could have an impact on women facing domestic abuse and Housing Services supported a pilot project with NHS Public Dental Service called Smile On Service, which helps women access domestic abuse support quickly and safely.
Councillor Jacqui Todd, Cabinet Member for Housing, Welfare and Poverty said: "The actions within our Rapid Rehousing strategy are based on early intervention and prevention and are focused on improving the outcomes for local people. Our strategy aims to end homelessness by tackling current, health, wellbeing and other inequalities by working with key partners, focusing on those with multiple complex needs.
"There is a strong link between health and homelessness; chronic medical conditions including mental health problems are more prevalent amongst homeless people than the wider population. The pandemic has had an impact on our most vulnerable residents and our person-centred support has been essential during this very difficult time. Person-centred means that we look at the needs of each individual presenting as homeless and ensure that they are given the help and support they need. This could be addiction services, mental health support or helping victims of domestic abuse. We work with partners to ensure the best outcomes possible.
"This annual report is about real people facing very real challenges and my heart goes out to every single one of them. The Council and Housing Services are committed to supporting vulnerable residents and we will do everything in our power to eradicate homelessness in East Ayrshire."