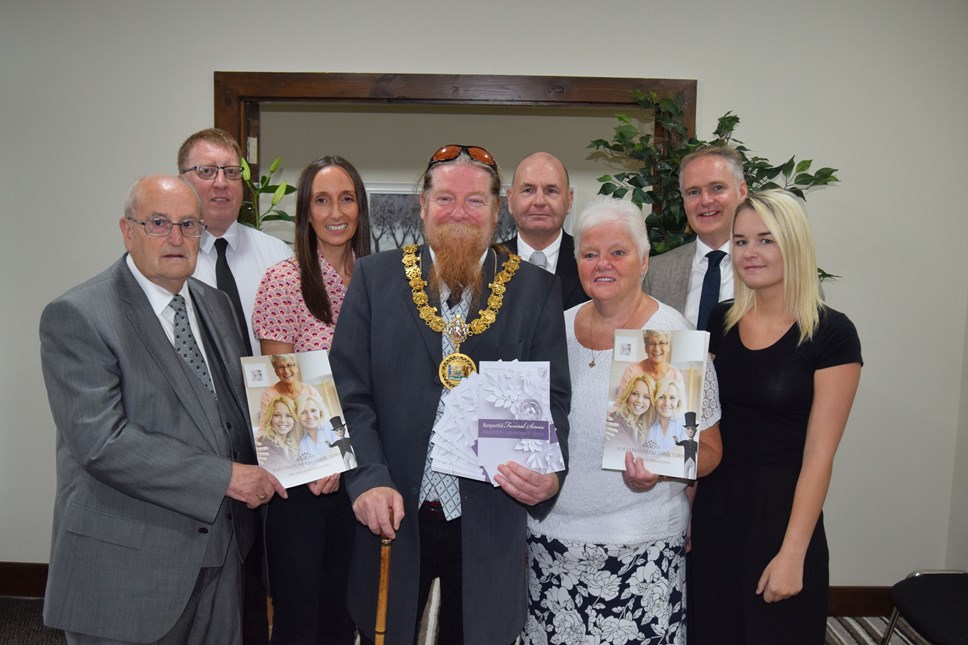 Respectful Funeral Service partner opens new premises
Last year, East Ayrshire Council launched the Respectful Funeral Service in partnership with three highly respected local funeral directors.
And Provost Jim Todd joined one of our partners recently to officially open their new premises within Kilmarnock.
Fosters Funeral Directors based on Portland Street, Kilmarnock, KA3 1AA will be offering the Respectful Funeral Service to residents of East Ayrshire.
The Respectful Funeral Service was created and developed by our Bereavement Services team. They recognised that the people of East Ayrshire, like the people of Scotland as a whole faced a new challenge – funeral poverty.
They entered into a partnership with Alexander Muir Funeral Directors, Fosters Funeral Directors, in association with Cumnock and Mauchline Funeral Directors, and ML Williams Funeral Directors, the team created a dignified and respectful funeral package that offers significant savings on the Scottish average.
More information about a Respectful Funeral Service is available from the Council's website or you can call 01563 554775.