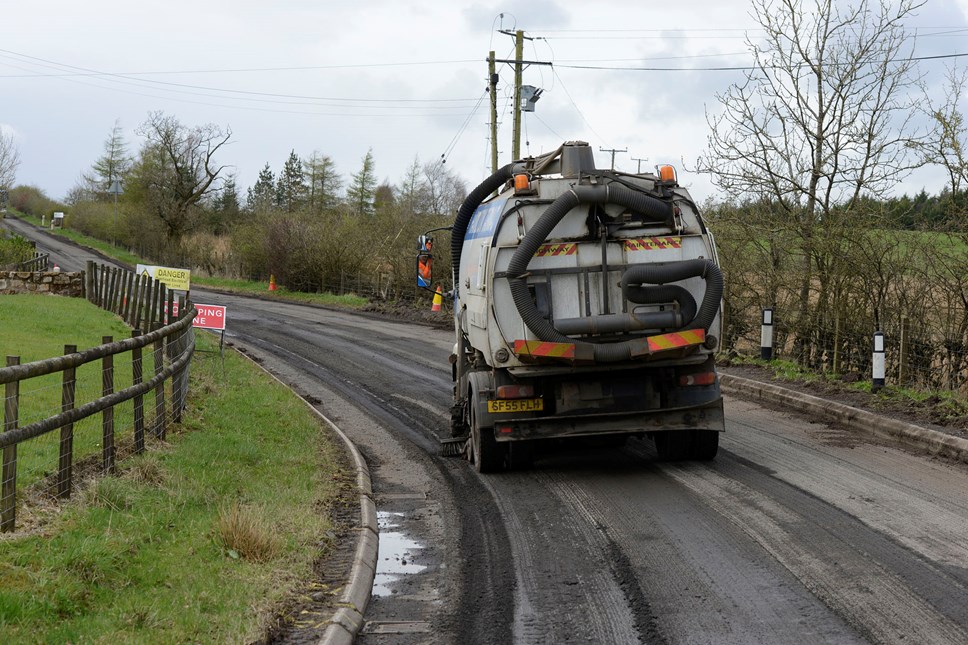 Road resurfacing projects set to get underway this June
East Ayrshire's extensive £6m road resurfacing programme is well underway.
The Roads Maintenance Unit Section in the Ayrshire Roads Alliance has designed a road resurfacing programme covering 60km of local roads which will ensure that resurfacing work focuses on the roads most affected by defects, potholes and surface fragmentation.
Teams will be resurfacing substantial stretches of road; moving away from temporary repairs on isolated patches and potholes.
On Monday 11 June the team will move to Mansheugh Road, Fenwick where 620 metres will be resurfaced between Mansheugh Road, Main Road and Kirkton Road. On Monday 18 June they will move to Neilston Road, Dunlop where 1500 metres will be resurfaced. They will then move to the C22 Cronberry; Riverside Gardens, Cronberry; Irvine Road, Kilmaurs and Yardside Road, Kilmaurs.
The Ayrshire Roads Alliance, on behalf of East Ayrshire Council, would like to apologise for any inconvenience caused by these essential works.