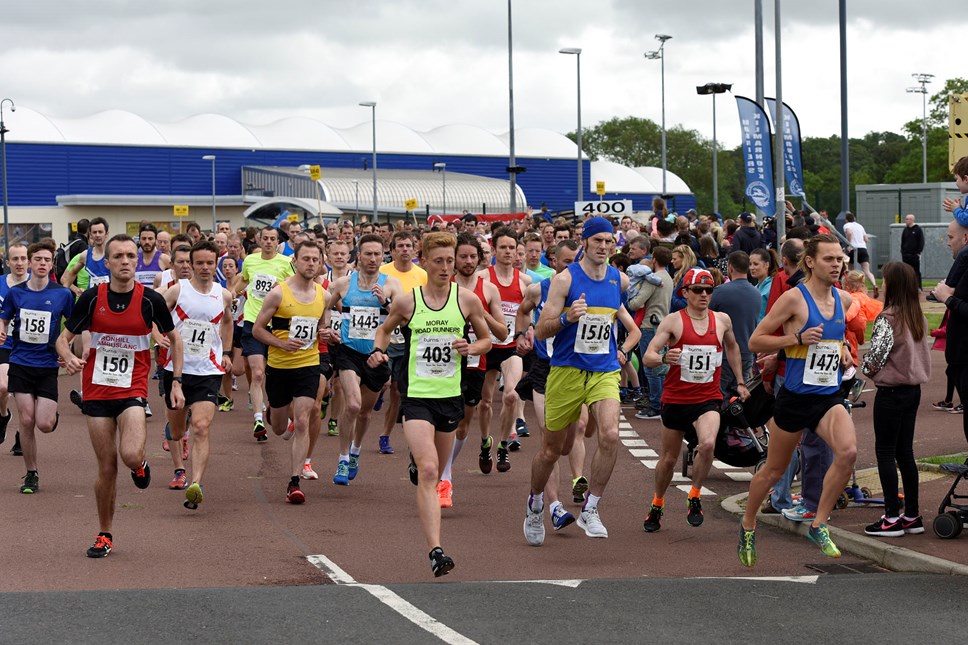 Roon the Toon timings and road closures
Kilmarnock's 10k road race will take place on Sunday 10 June at 10am when almost 1400 runners will run, Roon the Toon.
The event, which is in its third year, is organised by the Kilmarnock Harriers in partnership with East Ayrshire Council, the Ayrshire Roads Alliance and East Ayrshire Leisure.
The runners will start from the Ayrshire Athletics Arena and the course will follow:
Queens Drive – Welbeck Street – Old Mill Road – Fowlds Street - St Marnock Street – Dundonald Road – Holmes Road – U34 – Dundonald Road – John Finnie Street – West George Street – Portland Street – The Cross – King Street – Fowlds Street – Old Mill Road – Welbeck Street – Queens Drive
finishing back at the Ayrshire Athletics Arena.
The affected roads will be closed from 09:00 until 12:00 and signed diversions will be in place.
The course is very fast and is suited to runners who are aiming to set a personal best. The fastest runners are expected to finish the course in just over 30 minutes.
This year, in addition to the main race, there will be a wheelchair race and a stroller roll for those pushing buggies and wheelchairs.
This high-energy event will attract first time visitors to Kilmarnock from across Scotland and is a great opportunity for people to raise money for charity.
For more information and detailed route maps check out www.roonthetoon.com