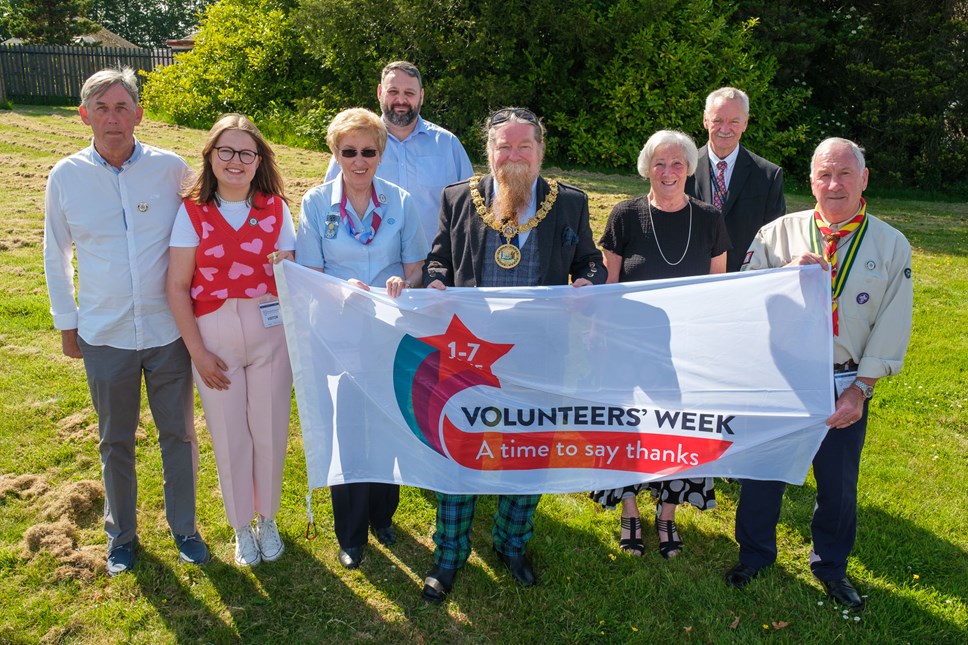 Thank you volunteers!
East Ayrshire Council celebrated the start of Volunteers' Week by hosting a civic reception in honour of five East Ayrshire residents who all received a Coronation Champions Award as part of the King's Coronation celebrations.
Sarah McCready, James Adams, Frank McHugh, William Muir and Sheila Young were chosen out of only 500 winners across the whole of the UK for the valuable volunteering contribution they make to their communities.
The special guests also helped to raise the Volunteers' Week flag which will fly at Council HQ throughout the week to reaffirm the Council's commitment to volunteering
Provost Jim Todd said: "We were delighted to have five of our own residents recognised by the Royal Voluntary Service for everything they do for our communities. They each, in their own special way, have made a real difference to people's lives and we congratulate them on receiving the special Coronation award.
"We are so grateful to all of our volunteers who give up their time all year round to help those who need it most. Their selflessness and kindness is truly inspiring and our thanks go to all of them for their incredible efforts."
If you're interested in becoming a volunteer, please:
ends