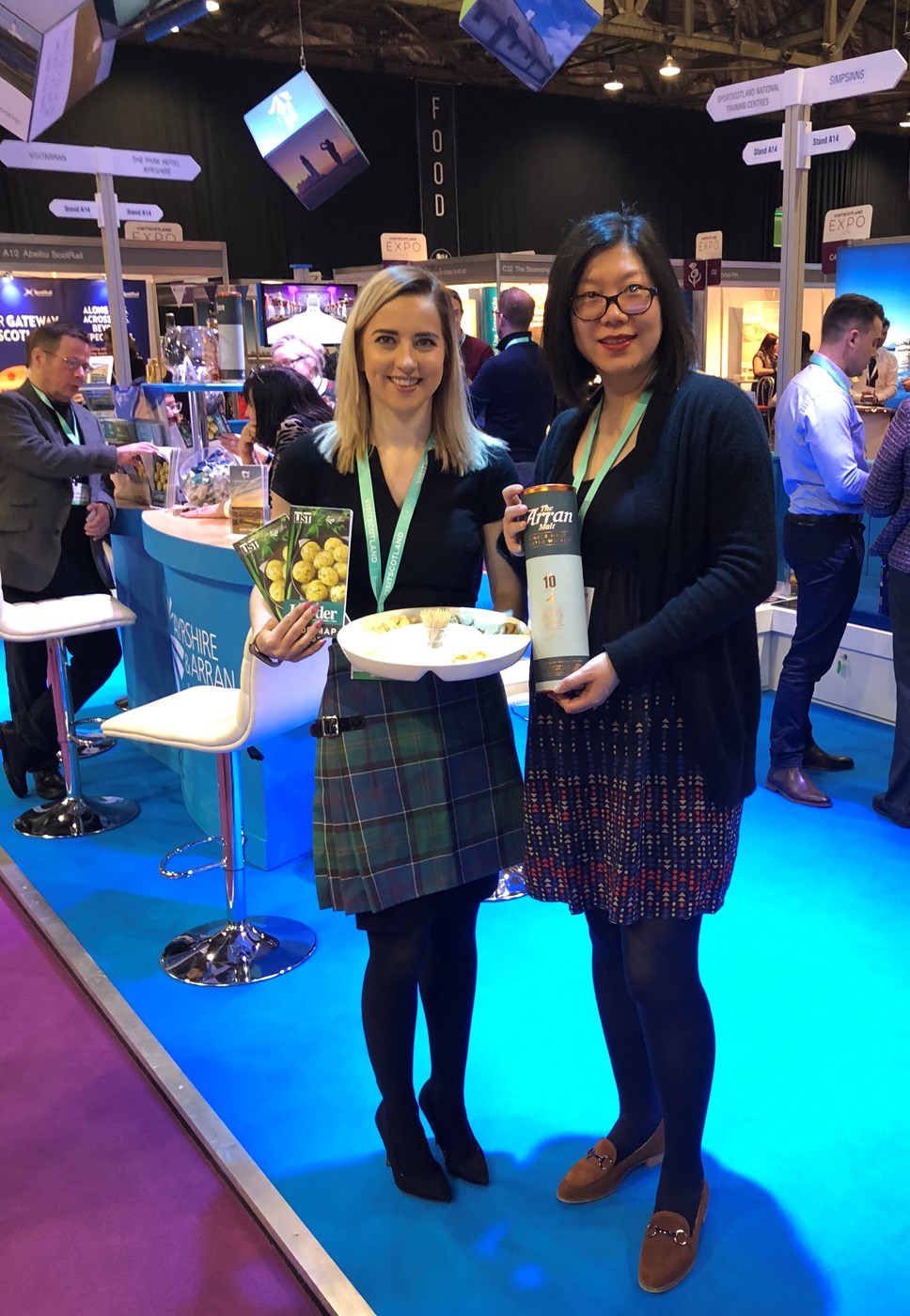 The List publishes Ayrshire Larder Food and Drink Map for Ayrshire
Ayrshire's Food and Drink producers have long been putting the area on the map. But now, thanks to an Ayrshire wide initiative by the Ayrshire Food and Drink Steering Group, it's Ayrshire putting Food and Drink on its own map.
Produced by popular Listings publisher, The List, in conjunction with all three Ayrshire Councils, the Ayrshire Larder Food Map is a comprehensive guide to some of the many producers, retailers, cafes and restaurants in Ayrshire, all the way from Ballantrae to Largs and taking in the islands of Cumbrae and Arran too.
Launching the map, East Ayrshire Councillor Jim Roberts, Cabinet Member for Economy and Infrastructure said: "We all know that there's a huge range of producers and outlets scattered all through Ayrshire, doing amazing things with quality local ingredients and offering food and drink of the highest quality – but it's great to see it on this map.
While it's not definitive – there are so many that it would be impossible to list them all - the map gives visitors and locals alike a great guide to explore all these companies and at the same time, enjoy the stunning Ayrshire countryside as they do so.
I'm sure this guide will be a popular and useful reminder to people what's on offer throughout the county."
Councillor Brian McGinley, Economic Development, Tourism and Leisure Portfolio Holder for South Ayrshire Council said: "Ayrshire is famous the world over for quality food and drink and this map will help to cement our position. It's packed with information and showcases everything from our largest producers to those hidden gems. The new leaflet also highlights 3 food trails Burns, Coastal & Seafood and Picnic which will prove invaluable as people 'taste' their way across Ayrshire. We will continue to work with our partners to bring the very best of Ayrshire produce to as many people as we can."
The map, launched at the Visit ScotlandTourism Expo 2018, will be widely distributed in public buildings, shops, cafes, accommodation and tourism venues throughout Ayrshire and beyond.
Further details of the The List's Ayrshire Larder Food Map can be found here.
ENDS
Catriona Cochrane
Communications Officer
East Ayrshire Council
T: 01563 576521
catriona.cochrane@east-ayrshire.gov.uk
Out-of-hours media enquiries: 07818 511462