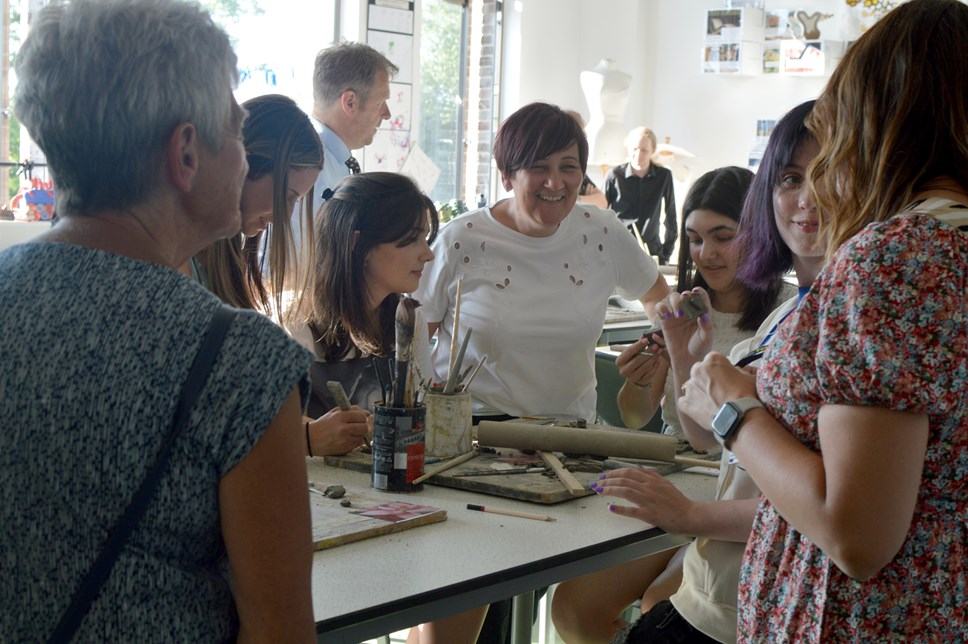 The Robert Burns Academy art and design exhibition showcases exceptional talent
The Robert Burns Academy held an Art and Design Exhibition recently for parents and carers and members of the school community.
The special event, which was by invite only, showcased the exceptional talent of our young people.
There was also an opportunity for guests to try out their own skills in painting and pottery.
Head Teacher Peter Gilchrist said: "This event was very special. It brought together the whole school community to view the superb work of our young people. The feedback from our parents and carers was overwhelmingly positive and this meant a lot to our young people, and the school as a whole.
"I would like to thank the Art and Design Department for all their skill and hard work in planning and preparing for this superb exhibition of the artistic and creative skills of our young people, and also for giving guests an opportunity to try their own skills, which proved to be very popular with all generations. Well done everyone."