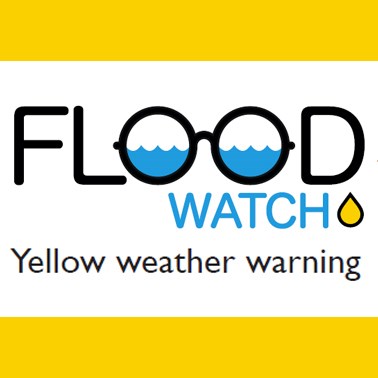 Yellow weather warning extended
The previous yellow weather warning has been extended into Sunday 8 and Monday 9 August - advising of heavy thundery showers.
Where flooding or lightning strikes occur, there may be disruption to transport services. Spray and sudden flooding could lead to difficult driving conditions and some road closures – please drive with care.
There is a small chance that homes and businesses could be flooded quickly, with damage to some buildings from floodwater, lightning strikes, hail or strong winds.
Kilmarnock water floodgates have been closed and we will continue to monitor these conditions locally and our teams are on stand-by to respond if required.