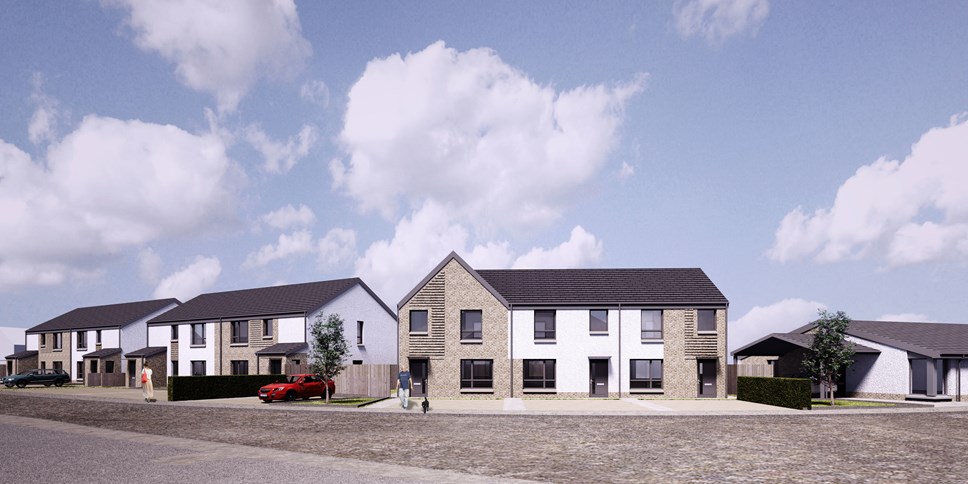 Consultation on proposed housing development within Kilmarnock
A public consultation is being held on a new housing development proposed for Bellevue Gardens, Kilmarnock.
The proposals, which have been developed by the Council's Developer CCG (Scotland) Ltd and their Design Team, would see 18 new homes being built on the site.
The development would include eight 2-bed cottage flats, six 2-bed homes, one 3-bed wheelchair accessible bungalow, two 3-bed homes and one 4-bed home, which have been designed for general and community care needs.
Plans for this area, which are set out in the Strategic Housing Investment Plan (SHIP) 2020- 25, have been progressed by the Council's Developer, CCG (Scotland) Ltd, and their Design Team.
MAST Architects have prepared a consultation booklet that can now be requested by post. If you require a paper copy please call either 07717 516965 or 07561 676479 and leave your name and address. A booklet will be posted to you with a freepost return envelope.
The deadline for postal submissions is Friday 8 January 2021.