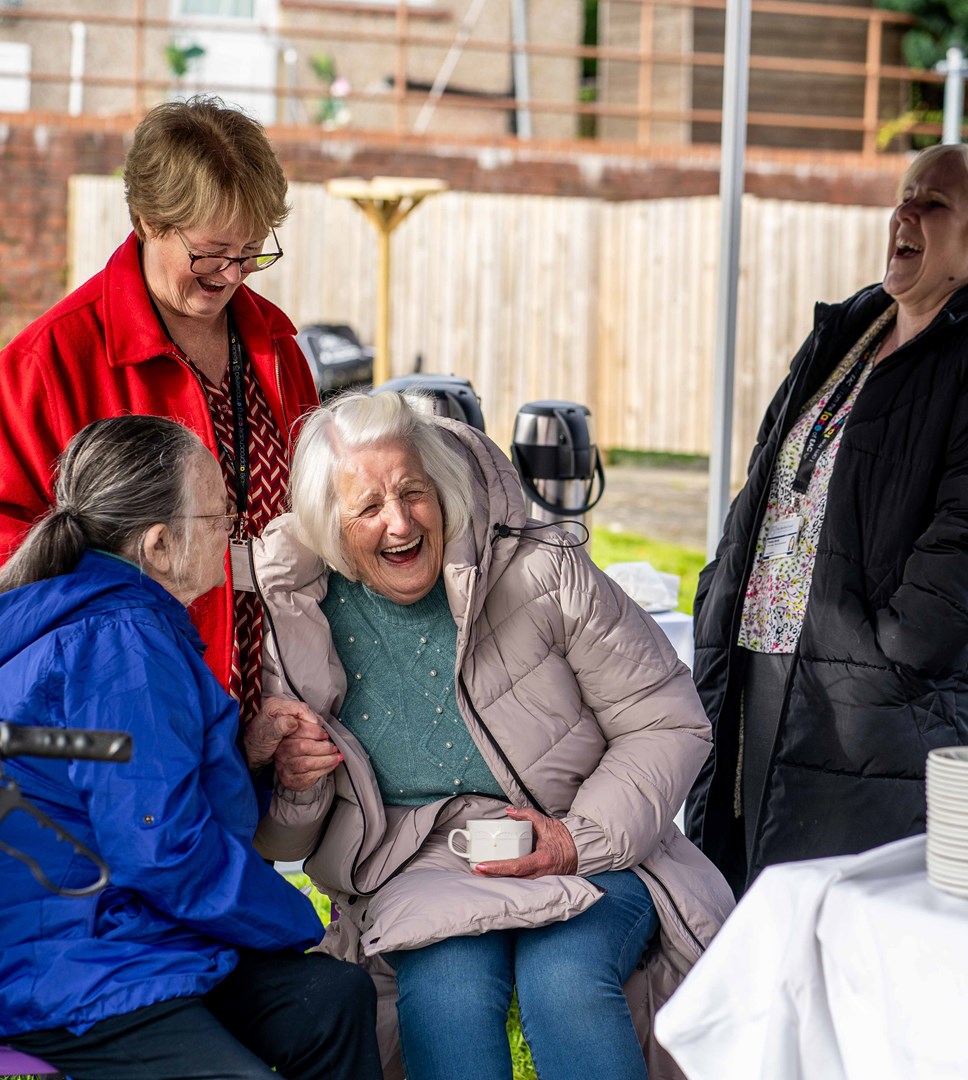 New outdoor space officially opened at Springhill Gardens
Residents of Springhill Gardens in Kilmarnock have a new garden that they'll be able to enjoy using for a whole range of events throughout the year.
Colleagues from East Ayrshire Council's Vibrant Communities, Housing, Outdoor Services and Housing Asset Services came together to create the open outdoor space which was officially opened by Councillor Jim McMahon, Cabinet Spokesperson for Housing, Transport and Communities, earlier this week.
As well as being enjoyed by the residents and their family and friends, the garden will also be used by the children, young people and older adults' befriending service for intergenerational events, and will provide opportunities for one-to-one befriending sessions and outings.
Guests at the official opening discussed more ideas about how they would like to see the garden used, with some of the favourites being outdoor bingo and a doggy day out! After tea and cakes, the day ended with the toasting of marshmallows which everyone enjoyed.
Councillor McMahon said: "This new garden will be a fantastic space that will provide so many opportunities to hold events that will benefit people of all ages. Any intergenerational events we've held have always been a great success so I look forward to seeing more of these happen next year.
"The space will also be ideal for befriending sessions and activities for residents, and I'm sure there will be no end to the creative ideas they'll come up with. Thanks to everyone who was involved in creating the garden and I wish the residents every happiness in it."
Thanks go to MKM building merchants for kindly donating the building materials.